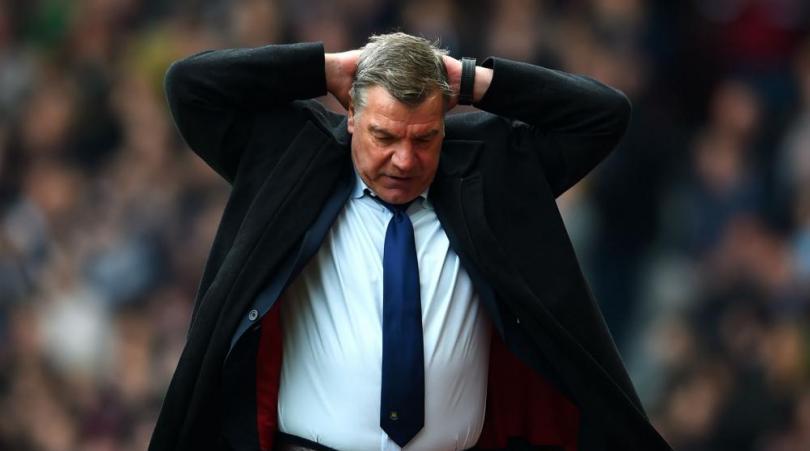 So where's that Harry Houdini when we really need him?
Nowhere to be seen, proving once again Mr Samuel Allardyce's entire managerial approach is the illusion we've always believed it to be.
Here are the first damning words to appear on the ClaretandHugh Facebook forum following yet another pitifiul and shameful defeat at the hands of a man we should have learned how to handle months ago.
They come from a Hammer of many years – a man who has quite simply – like thousands of others – had enough. Thy sum up my feelings and those of others perfectly.
Here they are:
"Hate to sound like a drama queen, but Allardyce has almost killed my love for WHU – I used to get so worked up about a defeat, but since the West Brom game I just feel "meh!". Please get rid so that my desire comes back!"
That's what we've come to and it's a theme repeated in various forms across all ClaretandHugh forums. The game is up for Sam Allardyce. Please mate, just leave, walk away, call it a day or whatever term you midlands folk use and understand.
Even those who have loyally supported him through thick and thin have had enough. Their loyalty has been admirable but the overwhelming mood at all levels is for change.
Sam we really do want you gone and replaced by a younger model who truly understands the modern game.
We can't win, we can't see out games, we can't hold leads and we fall to a man who does it to us over and over again – it's just not on.
Surely, a man so concentrated on defence as the West Ham manager should have given such a threatening individual as Lukaku the closest possible attention in training yet towards the end he had the run of the pitch. One word – it was PATHETIC.
This game like so many others was a disaster and it is now highly unlikely that Sam Allardyce will achieve the 50 point target he has set himself these past weeks.
We are gonna finish in eleventh place by the looks of things and Newcastle have infinitely more at stake sitting fourth off bottom as they approach their game against us next weekend.
Let this season end PLEASE…and Davids make this misery end – Sam Allardyce's time is done – it really is.