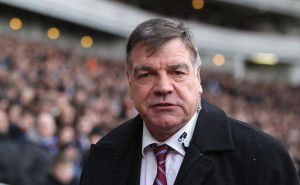 This must be a first and in the current circumstances it's hard not to read something into it!
We can't be 100 per cent certain but in the several years Sam Allardyce has been writing his London Evening Standar on a Friday, West Ham – HARDLY SURPRISINGLY – gets a mention.
Appearing on a Friday, there is genrally always a match preview but yesterday – nothing!
He covered Chelsea not being boring…a mention of his old buddy Nigel Pearson at Leicester City and a piece on Eddie Howe in which he advised him to stay in the Premier League. Well yeah.
But as for Burnely, the game, the state of things at West Ham – absolutely nothing .
Make of it what you will but it is extremely odd on the face of it – a West Ham manager talking about everything but West Ham and an upcoming game.!
Hmmm!