Robert Snodgrass knows a thing or two about Aston Villa!
Four months ago he was happy to celebrate their promotion to the Premier League after himself being have left bitterly disappointed when the club edged out 1-0 by Fulham while on loan at the club.
That – in many ways though – could be seen as a result for the Hammers as under the terms of his loan deal  the midlands outfit would have been in a strong position to sign him permanently had they won.
Instead, he worked his socks off to impress Manuel Pellegrini and was recalled to the London Stadium where he became something of a key figure last season.
This time around life has started slowly for him with just a couple of appearances as sub but he remains entirely committed to the Hammers.
And he has no mixed emotions about a return to Villa Park with the Hammers looking for a third Premer League win on the bounce.
Speaking at https://www.whufc.com/news/articles/2019/september/15-september/robert-snodgrass-well-need-be-our-very-best-beat-aston  he said: "We want to try and win the game at Aston Villa as, to keep on progressing, we need to keep on winning football matches and need to bring different ideas to break these sorts of teams down," said the No11.
"That's the sign of a good team and what the top teams do so, if we want to go into that next bracket, we must find a way to beat Aston Villa."
"Everybody says you need to set a target, but everything can change throughout the course of a season, so if you set one then you can leave yourself open to criticism if it doesn't happen.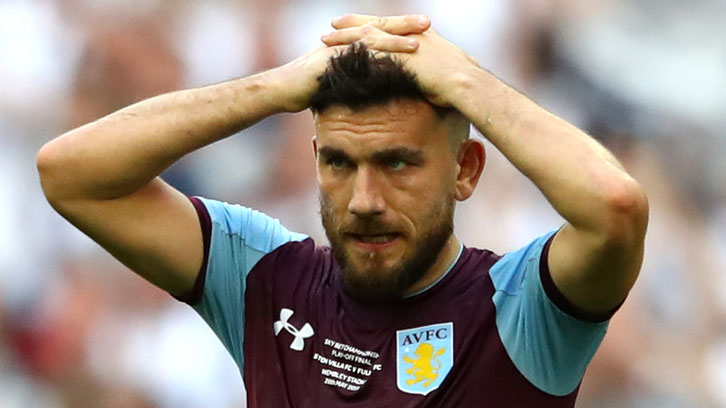 He can probably look forward to a big welcome at Villa Park where he became one of the club's most effective players in the failed promotion season.
He said: "It was unbelievable [playing in the Play-Off final. I remember that day. It's probably the most emotion you could ever feel in football. It was at Wembley and to go through it with that club, who deserved to be back in the Premier League, was amazing.
"I watched their second Play-Off final in May with my whole family and we were cheering when they scored and when they won it, 12 months on from them all coming down to Wembley and seeing us lose. To see the smiles on all the Villa lads' faces, I couldn't have been happier.
"Their fans have had a tough time these last few years, but I think the connection between the players and fans has come back and it was only a matter of time before they got back up.
"Aston Villa are a very good side. I've watched them a lot this season because of the fact I've been there and kept in touch with some of their players and staff, and we'll need to be at our very best to get a result."