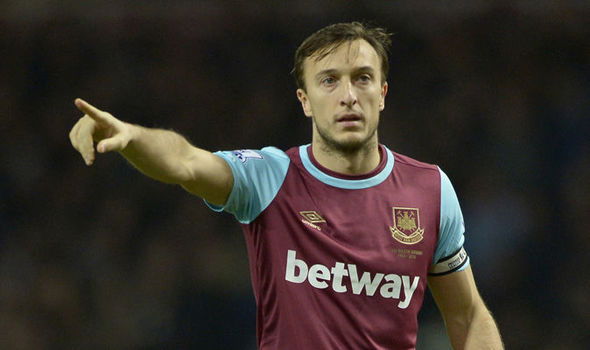 I'm not sure how many Irons players have been trotted out over recent days pleading with the fans to behave themselves on Saturday and give massive support to the team.
Skipper Mark Noble is the latest to emerge doing so in what appears to be another piece of media office thinking. It's not as though we haven't heard it all before.
Some things are best left and after the Burnley affair these constant reminders of that horrible day are merely putting players, fans and everybody associated with the club under increasing pressure.
Manu Lanzini chipped in recently and Arthur Masuaku has also had some words as far as I recall – I'm sure there have been others.
It's all so entirely pointless with the vast majority of fans knowing the score and being ready to launch massive support but also being aware that player platitudes are the last thing we require right now.
Of course players say: 'Support us and we are gonna put things right.' What he hell else would they say?
What worries me about it all is that when Saturday afternoon comes along what's been said and the constant  reminders of Black Saturday will create a climate of fear among the squad.
With so many please to the fans and assurances they are gonna sort everything the pressure comes on them far more than Southampton.
So please guys that's enough. Just get out there, do your jobs, give us something big to cheer and leave it at that.
Leave the media spin alone – three points is the ONLY point!