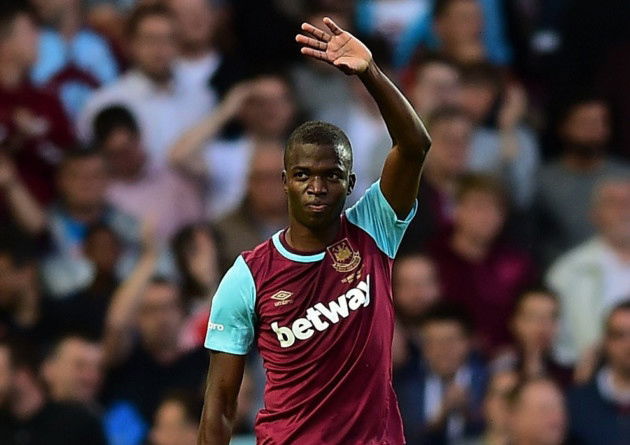 Slaven Blic has turned a blind eye to Enner Valencia's "demonstration of passion" when being subbed five minutes from the end of the 2-0 win over Aston Villa.
We had suggested in a blog last night that the striker may pay a heavy price for what looked like a fit of pique but we were assured by David Gold a few minutes ago there's no problems between the pair and are more than happy to put the record straight and be proved wrong.
DG told us exclusively: "Very often Enner is restrained but he was clearly enjoying his moment after laying on a brilliant inch perfect pass for Kouyate's goal.
"I think Slav's view was to ensure that he took his reception from the crowd but Ennre was so into things he just wanted to play on and on.
"I don't think there was anything unpleasant in it at all because had their been the manager would have dealt with it there and then.
"Enner's on fire at the moment and perhaps didn't quite get the point of what Slav was trying to achieve by letting him take the applause. There's no problem at all between them."