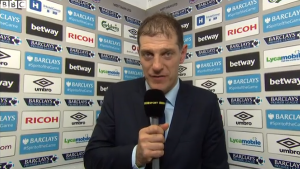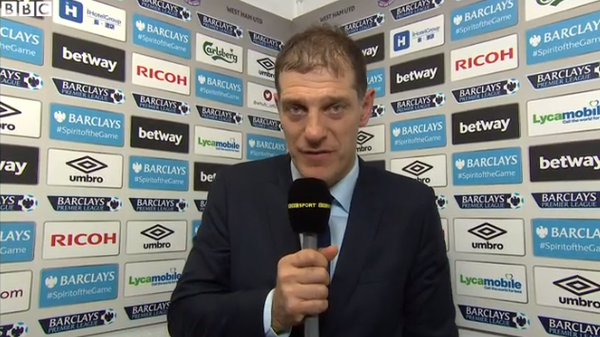 The weary West Ham squad returned to the country in teh early hours of the morning and will get no respite ahead of the game against Bournemouth on Sunday.
Manager Slaven Bilic revealed at his pre-Sunday presser: "We are all in!  Some guys who played yesterday are having regeneration, and the guys who stayed here are having a proper session.
"The game is in two days, so there are no days off. We have a big game, and after Bournemouth, we have a game against Man City, and then we can have a breather.
"It's a tough situation but we wanted to be in the Europa League. We wanted to be in the position to qualify, and we are. It's not job done but it's a good result. Hopefully we're going to make it."
The squad appear to ahve been having a punishing schedule since the start of the pre-season but there is no let up th Slaven declaring: "We knew that we had five games until the international break, and there isn't going to be a lot of training, just travelling. "
Looking back at last season's clash with the Cherries he said:  "They forced us to make those mistakes, because they pressed very high. They had a good game, and we were not good in the first half.
"You can't expect seven goals in many games these days, but if it happens, you expect it in the Premier League! I expect us to be much more solid in this game."