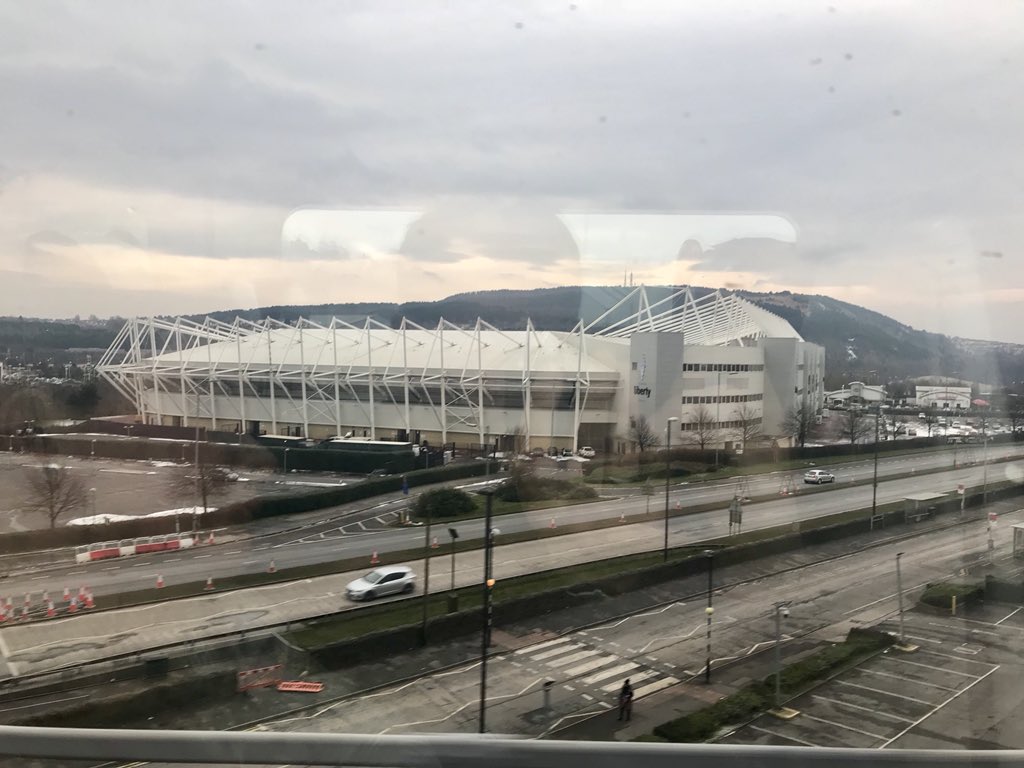 Swansea's Liberty stadium and surrounding area are almost snow free today with no new snowfall forecast. West Ham fan Chris Nye posted a photo on social media around 6 pm this afternoon to show that Swansea had escaped much of the beast of the East and storm Emma.
The Premier League game will go ahead tomorrow at 3 pm as scheduled with the West Ham first team already travelling down earlier today.
Some West Ham fans may still face travel disruption on the roads getting to Wales tomorrow with other fans having problems on trains because of engineering works. Away fans travelling to Wales by train will need to transfer to buses which will replace trains between Bridgend and Swansea this Saturday. The 2,000 West Ham allocation has been sold out.