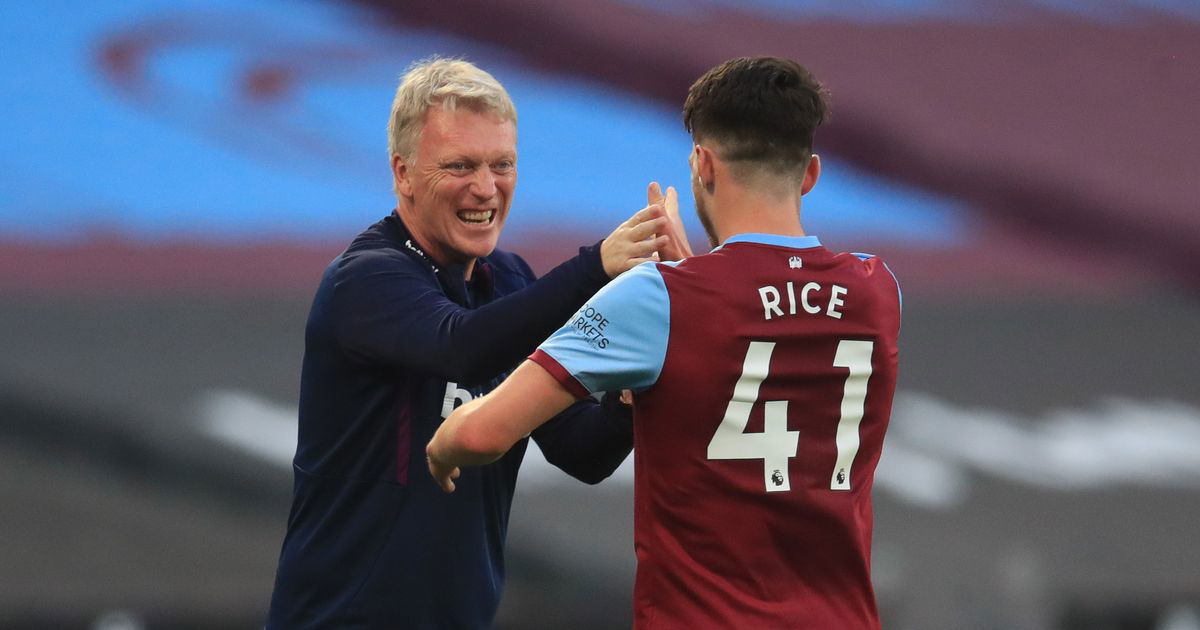 Mischief makers in Manchester seem to do their absolute best to run wild speculation  on an imaginary move for Declan Rice to Manchester United.
Last week it was a swap deal for Delcan Rice for Jesse Lingard and two other Red Devils while another tale suggested Jesse Lingard plus some cash from the Manchester club.
This week it was claimed that  Declan Rice spoke to Harry Maguire and Luke Shaw about Manchester United whilst on international duty for England ahead of a supposed possible move to Old Trafford this summer.
As we have said before Rice is a family man settled in his new Surrey home so a move up north would be very surprising.
There appears to be no real substance in these rumours and we have heard them all before!
Moyes recently dismissed the thought of selling his star Hammer by saying.
"I certainly wouldn't put a price on it. The owners think he's worth £100million – I completely disagree with that. You can decide which figure you want to put on it, but I wouldn't be sanctioning anything like that, that's for sure.
"I think every player will have a price in football, whoever you name – even [Lionel] Messi has a price.
"At the moment, we have had no contact for Declan and I am not in a hurry to lose him as you can imagine. Declan seems very settled and in fact he is captaining West Ham, plays for England and I want to keep Declan thinking that his ambitions can be achieved here at West Ham.
"I will have to keep pushing that and keep on pushing that with the owners as well"