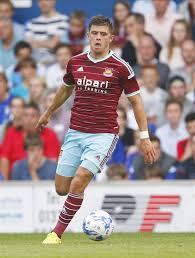 Match verdict
I'm not gonna knock the Swansea result. That would be far too predictable and easy!
Yes I was disappointed that we let them into the game in the second half but come on, there were two teams out there and one of them were losing at home.
Did we expect them to roll over and die…perhaps we need to remember that it's not always about what we do but what, at times, we are allowed to do.
Swansea are no mugs. They sit three points behind us in the table and to have done the 'double' over them would have been pretty extraordinary.
So, without the likes of Alex Song, Cheik Kouyate and Diafra Sakho I reckon yesterday's was a pretty good effort, particularly the way we emerged from self imposed shell towards the end to create plenty of chances.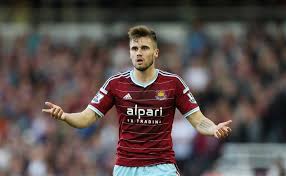 Of course, it can be strongly argued that had we done so earlier we would have gone on to win the game with a degree of comfort – point taken but let's not milk that for the sake of it!
Andy Carroll's goal was brilliant and a very timely reminder that this is a player who has a false "head in the air" reputation. The way he shifted his feet after showing great control amidst a mass of defenders was a joy.
Aaron Cresswell and Carl Jenkinson were always on the case with the former my clear man of the match whilst James Tomkins in particular caught the eye at the back along with Mark Noble in midfield.
I'm concerned about Carroll and Valencia as a front two however as  they simply don't appear to understand each other's game. That's going to need some work.
We move on to Tuesday evening and Everton knowing that an FA Cup run is very high on the club's agenda this season. Anything other than a win will bring the roof down on the managerial team so I'm sure the team will be sent out with an "attack, attack, attack" policy.
Yes we need a win badly but let' not be small minded and use every setback as a chance to start parading our personal prejudices. Most of us are bigger than that hopefully !.
However, attempting to defend 1-0 leads is stupid and dangerous with even Andy Carroll admitting we contributed to our own downfall and invited pressure in the second half.
Hopefully, the lesson has been learned and we will tear into Everton for 90 minutes and start that FA Cup run which is so badly wanted.
"