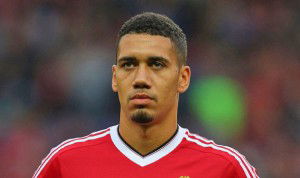 Reports that West Ham are leading the chase to sign Manchester United defender Chris Smalling are wide of the mark yet again.
The defender has two years to run on his current deal at Old Trafford but new reports claim Jose Mourinho is ready to sell the player if clubs can match his £15million valuation.
Slaven Bilic lavished praise on Chris Smalling after the England v Slovakia last year, which started a few conspiracy theories running.
Following the game at the time he said: "Smalling's great on the ball, can pass well, is very vocal, a leader, great in the air, very quick"
Bilic maybe an admirer but we have said it before and we will say it again, the club's absolute priority is getting two strikers and defenders are not on the radar at the moment.
Earlier this week we were told by a senior club source  "We want two front men with one definitely on permanent terms and the other the same or on loan. We get a little closer every day."
There's no other business in mind although were a speedy winger to become available that may be of some interest to us."
This morning we have been told that position hasn't changed.