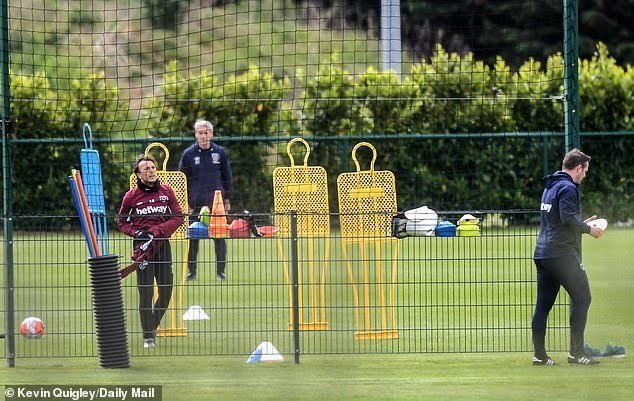 Photos emerged yesterday of Declan Rice and Mark Noble back in training at Rush Green.
Both players arrived separately in cars alone and were health screened by medical staff taking their temperature and testing lung capacity.
Manager David Moyes and assistant coach Kevin Nolan were also present setting up and supervising training while full social distancing was observed in the training sessions.
Players will be allowed to work in groups of five or smaller on the pitches from 18th May while socially distancing with throw-ins and physical contact including tackling and close-proximity drills banned. It is hoped full squad training can commence on 1st June in line with Government guidelines.
Every player will be tested twice per week but also screened for potential respiratory problems associated by club's medical staff.
All footballs, GPS units, cones, corner flags, goalposts and other equipment is required to be disinfected before and after use by club staff wearing PPE
Players and staff will be banned from spitting and handshakes.
Fluids and drinks to be left at a designated pick up point with players names on them to avoid accidental sharing.