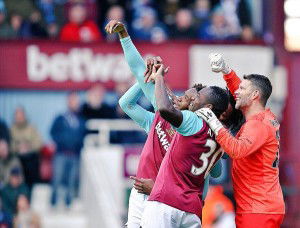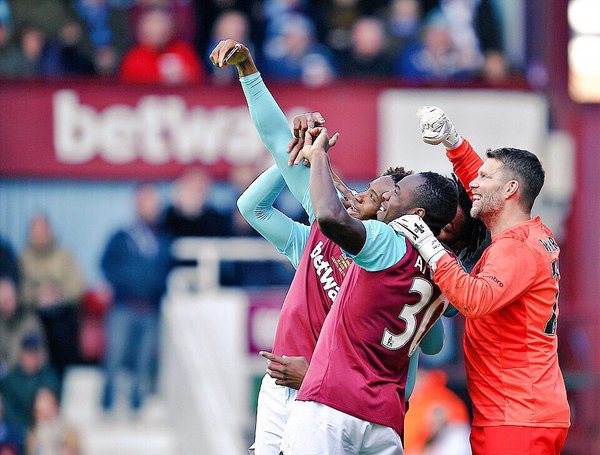 The Mark Noble didn't quite follow the script.
Sorry to ruin the illusion but the real life fantasy football match was finely scripted to finish in a six all thriller and then go to a penalty shoot up but the referee didn't follow the plan by ruling Marlon Harewood's goal offside which entirely failed to stop the old boy celebrating with a shirt removal.
While much of the action was contrived for pure entertainment value be absolutely assured that Dean Ashton's scissor kick and that Taylor Tombides' chip were 100 per cent genuine.
I wonder if they both could repeat their feats on demand if asked!
Sure Mark Noble had to score a goal yesterday, as did Paolo Di Canio but many fans must of smelled a rat when Adrian ran the length of the pitch without impediment to score his solo goal.
Even the impromptu Sakho selfie was in the script I am afraid but no-one seemed to mind one little bit. Yesterday was about celebration of a loyal West Ham servant and like world wrestling no-one seemed to mind it was more theatre than football.