West Ham United's Players' Project, led by skipper Mark Noble, welcomed  local homeless people at London Stadium, offering vital services and support in the run-up to Christmas.
Mark, Fabian Balbuena and Albian Ajeti gave up their time on Wednesday afternoon to meet local people, and provide food, hairdressing, job support and podiatry services, as well as organising clothing collections and putting on a PlayStation fun zone to support those in the local community who need it most.
Helping tackle poverty is a key strand of the Players' Project, which launched in 2018 and so far players from the men's, women's and Academy teams have given over 300 hours of community time, directly working with over 2,000 people from the local area over this last year alone.
And Nobes said:"Small little gestures like this; coming here, spending time with people and giving some warm clothes out, some scarves, some trainers and some hot food, it means a lot to people.
If you're in a privileged position like I am, or a lot of people are, you don't realise what this means to other people. As I've said, I'm from this area and it means a lot to me to be here . Hopefully just a little bit of my time and everyone else's time makes someone's Christmas. That's really important.
Terry, a participant at the event said: "It's just nice that people are coming down and they're giving back. As I said before, it's humbling, it really is. To see this geezer here [Mark Noble] show his face, you know, I'm a bit starstruck now. He's a legend where I'm from. It's lovely."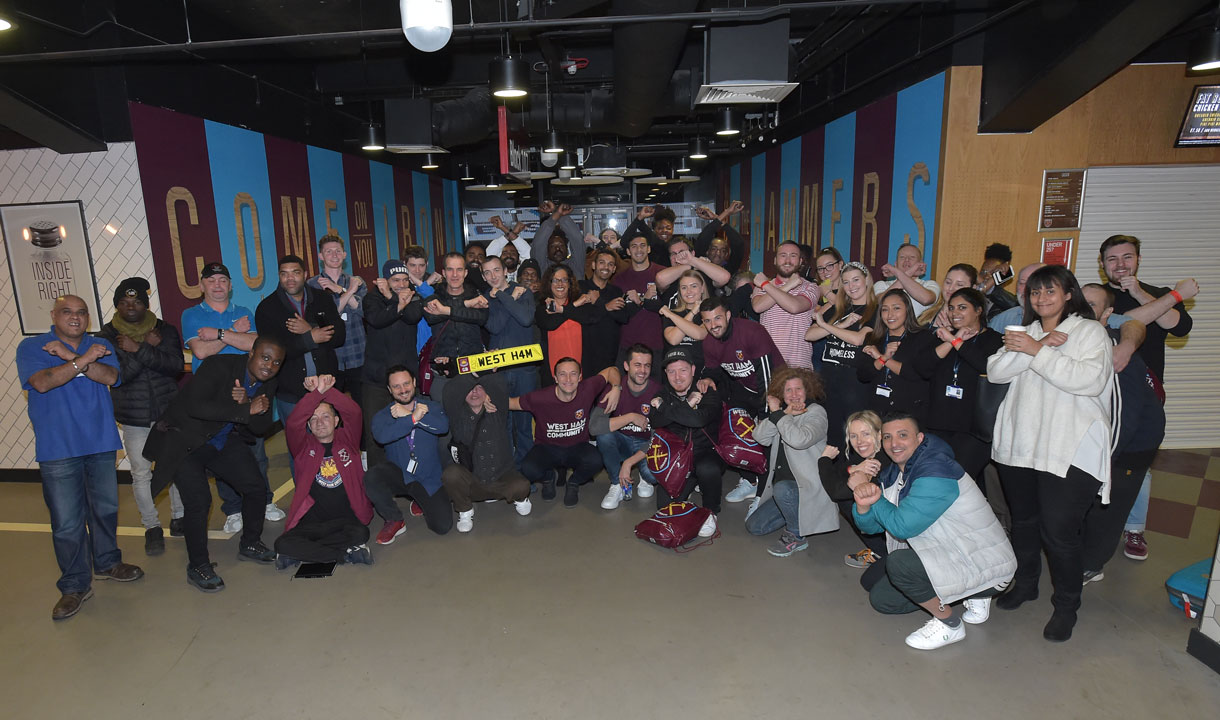 Noble added: "It's great for me to be here and meet people like Terry. Obviously, we're from the same area, but we've gone on completely different paths.
"Where I grew up, I never thought I would be in a position to captain West Ham, this great Club. So to spend my time here today with people that, as Terry said, have bought tickets over the years, watched us through tough times and good times, and that's why I think this Club is so special, because we do stick together."
ClaretandHugh says: I always have to remind myself when I'm about to launch into some attack or other on a player or start having a moan up about results, that it's all pretty meaningless alongside the miseries some are suffering. Homelessness and poverty exists on a large scale in our neck of the woods and that the players are involved in bringing some relief to the victims of it is terrific. And I note that Mark Noble is always the first in line to get involved with the homeless and deprived of the East End community. Top bloke, no two ways about it, and fair play to all involved in the Players' Project – it brings relief to many suffering the miseries of street life at a time of the year when the prospect of such a situation is just unthinkable to those of us with grub in our stomach and a warm bed to sleep in at night.