Mark Noble has revealed his delight at yesterday's result and declared: " We must just keep listening to the manager."
The captain was man of the match and in incredible form and drooled: "It's a great feeling.  It's not only the result but also the way we played against a set of world-class players. It's a credit to the team.
"Our confidence is high. We really wanted to win. Manchester United are fantastic, and a bit of magic from their team can change the game.
"The way we defended was fantastic. Zabaleta was fantastic. The two centre-halves and Arthur were brilliant. Our all-round team performance was brilliant.
And speaking of Marko Arnautovic he said: "Marko has been injured so he's only had a couple of full days training. He is a fantastic football player and a player we need.
"For him to play like that, with a couple of days training, is incredible. When you put him through like that at 2-1, you know he's going to finish it. He's such a good footballer.
"To have those three up front is dangerous. We saw Robert Snodgrass come on as well, and the way he works, he has so much quality. It's a good time for the club."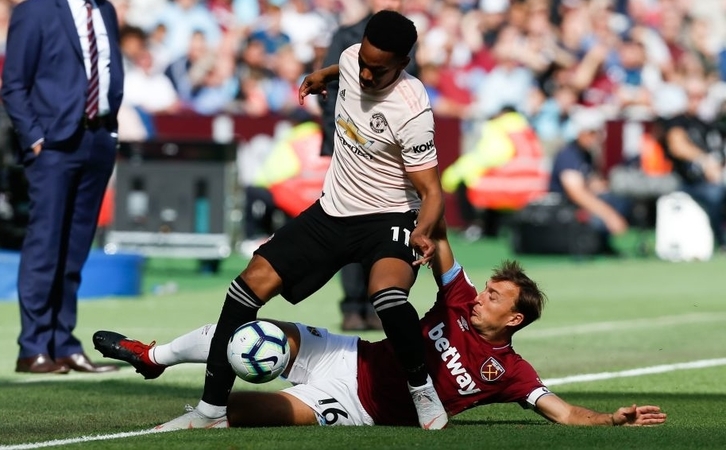 Goalkeeper Lukasz Fabianski had to play his part with one phenomenal save and Nobes said: It's one of the best I've seen live.
"We had a game in training this week and he had one of the best performances I've ever seen. I told him I want a bit of whatever he's been having for breakfast, because it's working at the moment."
He added: "We've got a tough game against Brighton on Friday night. We've just got to keep working as a team and listening to the manager, and hopefully we can have a really good season."