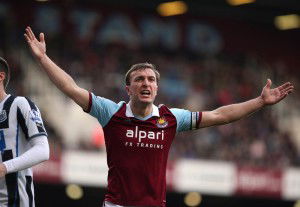 Mark Noble has admitted it's good to be taking a lead to Malta tomorrow evening (Thurs) after getting a win over Kirkirkara despite the squad being "unfit."
The midfielder told the offiial site:  ""Last Thursday was only our second game we've played in pre-season, so we're still unfit really and it was good to get the win. I know it was a late goal from Tonks, but they made it difficult for us.
"They were enthusiastic, they ran about a lot, but we got the win which was the most important thing and now we've got to go out there and try to finish the job."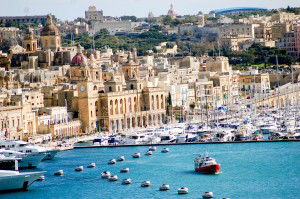 The Irons face not only a sprightly opposition but will be performing in temperatures of over 30C on the 14 mile wide holiday island
He continued: "It will be a challenge with the heat. I don't think the game will be as quick was it was the other night because of the heat, but we're looking forward to it.
"We've had to take the games seriously from day one because of the Europa League. We've got six games in qualifying before the season starts, and that's going to be tough but we're looking forward to it."