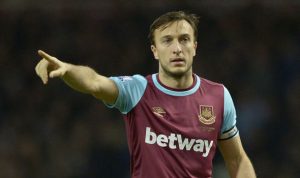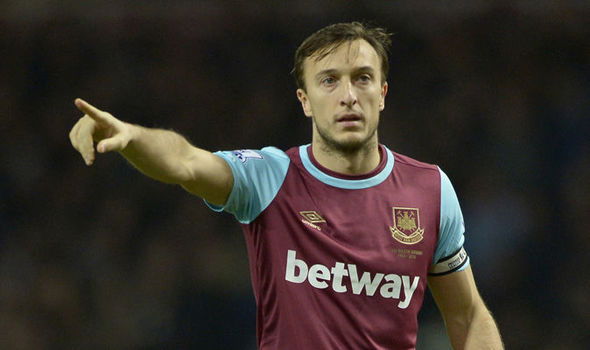 Mark Noble is relishing the prospect of working under Manuel Pellegrini's brand of attacking football and looking forward to his first meeting with the new boss on the return to pre-season training.
Noble – talking to the club website – said: "As captain, I am looking forward to welcoming the new manager to the Club when we return.
"I'm sure I'll have a chat with him before then and I'll definitely give him the lowdown on West Ham United and what the Club means to its supporters, although I am sure he has already done his own homework and knows plenty about the Club and its traditions.
"He will be looking to the future, too, and I'm sure he will bring in his own staff and we will be linked to lots of potential new signings over the next few weeks!"
Pellegrini's approach saw his Man City team score 151 goals in his firt season at the club and Noble declared: "As players, it's always more enjoyable when you have the ball than when you are chasing the other team around, so I was pleased when I heard him say he wants to excite the fans and play attacking football.
"West Ham fans love it when we take it to the opposition, particularly the big boys, and it sounds like we're going to give it a right go.
"I'm already looking forward to getting back to Rush Green and starting work under him."
He added: "It's an exciting appointment for everyone associated with the Club, as Manuel Pellegrini has a great record, has managed some top clubs and is known for playing entertaining football.
"Perhaps just as importantly, seeing how we are in a results business in the Premier League, he wins football matches.
"To have a manager who has managed Real Madrid and Manchester City, won the Premier League title and led four different clubs in the Champions League shows that the Chairmen mean business.
"They said they wanted to bring in a top-level manager and that's what they've done."