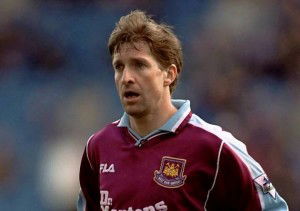 ClaretandHugh blogger John Moncur missed an appointment with MooreThanJustAPodcast this week so has made up for it by covering a couple of issues close to his heart here.
Yesterday, Moncs discussed Carl Jenkinson's 2015/16 West Ham future and today he talks about the decision to make Mark Noble captain in the light of Alex Song's return – probably at the end of October.
Every week we provide, wherever possible, a top Hammers name for the show. John has become a bit of a legend and will be appearing on MooreThanJustAPodcast over the next couple of weeks.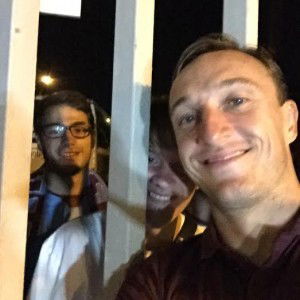 I believe Mark Noble is the right man to be our leader despite the fact that he may not always be holding down a position in the team.
Many believe the return of Alex Song will put pressure on him for his place but  that should always be the case with any player and I still believe Mark should remain as captain of the club whatever his team status.
If he's not playing then we have either Winston Reid, or possibly James Tomkins, who I believe is growing and growing this season, and may be a future candidate for the job.
I think Reidy would probably be the choice at this moment but I'm a big fan of JT and believe he would be in line should circumstances materialise that require him to take the job on.
I can even see a day not being too far off when Aaron Cresswell may well be able to take the armband if he can become more vociferous towards those around him
However, Mark is the man as club skipper. He's brilliant in and around the dressing room. He has enormous respect among the players and has a big new contract behind him.
He is a motivator and a leader on and off the pitch and we are lucky to have a lad like him around the place. Should he lose his place for whatever reason he will take it on the chin – there's no sulking with him.
All he wants is what's best for West Ham and if that is Alex Song at times Mark will take it – no problem.