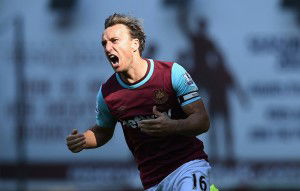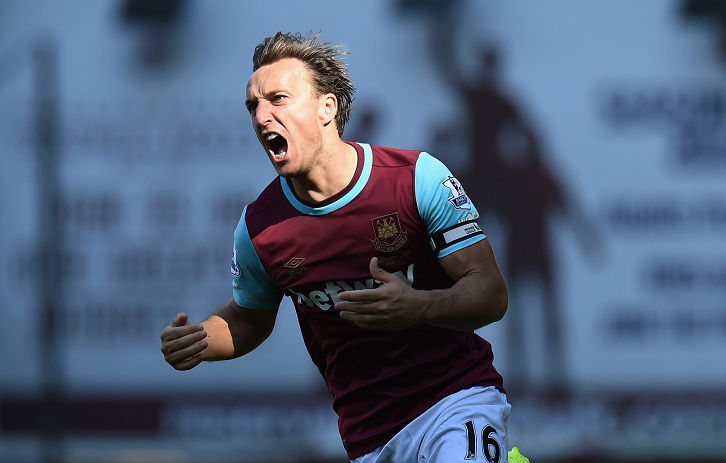 Mark Noble's end of season form has been so incredible it could even pose a question about his England involvement this summer.
But like another former Hammers skipper before him – Bill Bonds – he seems destined not to get the call despite having played some of the best football of his career over the last few games.
At 32 years old it all looks to have passed him by unless Gareth Southgate has a sentimental streak within him founded on the excellence shown by the Hammers skipper.
ClaretandHugh spoke to Hammers co chairman David Gold and asked whether he thought there was even the faintest possibility that could happen,  given that 33 year old Ashley Young has made intermittent international appearances under Southgate.
Said Gold: "Of course it would be wonderful for all Hammers but I can't see it happening. Gareth has been going for much for youth and building for the future.
We would love to see it as Hammers but the European Nations Cup gives us a real opportunity and I think Gareth will stay with those he has been preparing.
"Sadly Mark, despite playing football which would qualify him were he younger, is likely to be ignored just Billy before him but that can't change the fact he has been in magnificent form."