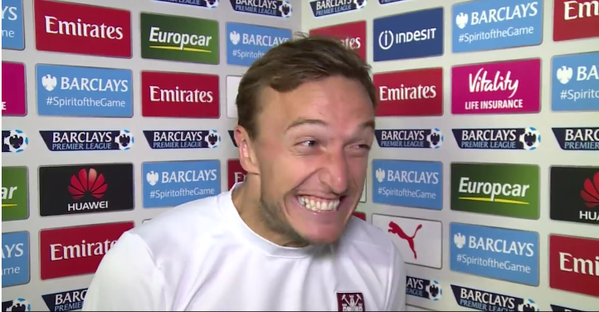 Mark Noble found hmself at Upton Park instead of the London Stadium before his first game at the new home.
However, he now knows his way to the stadium and the short cuts involved thankfully.
He said: "It's really weird when you drive past the turn-off you used to take. I got it wrong the first time but I ­obviously knew the back roads, so that helped me out.
"You know when you're on the phone and you're talking – handsfree, of course, Bluetooth – you get in auto-pilot. I ended up on the Barking Road.
"I could see Upton Park, so I stayed on it and drove all the way to Canning Town, then did a right towards ­Stratford. But now I know the route I go a different way, a quicker way.
"Because we've only played a European tie there and the friendly against Juventus it doesn't seem real yet. Hopefully by Sunday it will feel like a proper home.
"And then if we get three points it will feel like we're all moved in and sat on the settee, watching the TV on the wall."
He reckons the noise level has been cranked up several notches saying:"The tiles are a bit newer but a changing room is a changing room, a pitch is still a pitch with green grass and white lines and goals. It's just the noise when we come out, the noise and the bubbles, that's a bit of a bonus.
"Actually, when they sing 'Bubbles' it's louder, but we're going to need that all the time win, lose or draw.
"That's part and parcel of supporting West Ham and I feel I can say that because I've been there since I was a kid.
"I've paid for tickets, I've snuck in… As I'm pretty sure loads of people have — I had family members working on the gates, so they used to let me in."