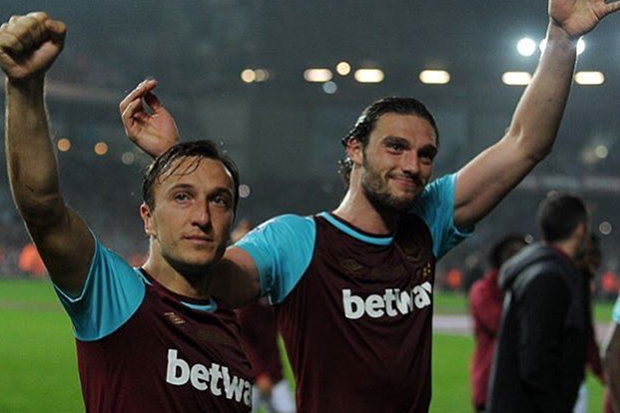 Mark Noble admits that he was boosted to see Andy Carroll run onto the pitch last night admitting his presence on the field of play is major!
The skipper – relieved to grab a point from last night's game va Carroll's great shot – said: "You put that ball in the box and there's every chance he's going to shove his head, or anything, there.
"In all honesty, just his presence on the pitch – even when I saw him coming on gave me a bit of a boost.
"I've just kissed him on the forehead in the dressing room because it's a very important goal for us."
He admitted there was disappointment in the dressing room though saying: "We shouldn't be in there really happy, and we're not. It's a little bit deflating because for large, large spells we dominated the game.
"When we get the first goal here we're dangerous, but we knew what Stoke would be like. They're a hard, fighting team. I know they've lost a few games recently but they haven't been really outplayed.
"They work hard for each other, but tonight I thought the boys played really well and just couldn't get the goal that we needed, and when we did – with three of them – they were disallowed!
"A point puts us seven points clear of the relegation zone and it's three games unbeaten, but we're still a little dejected because I thought we did enough to win."
Carroll's goal, after 13 games out with an ankle injury, was his third important one of 2018 following a brace against West Brom in January and Noble said his contribution was priceless.