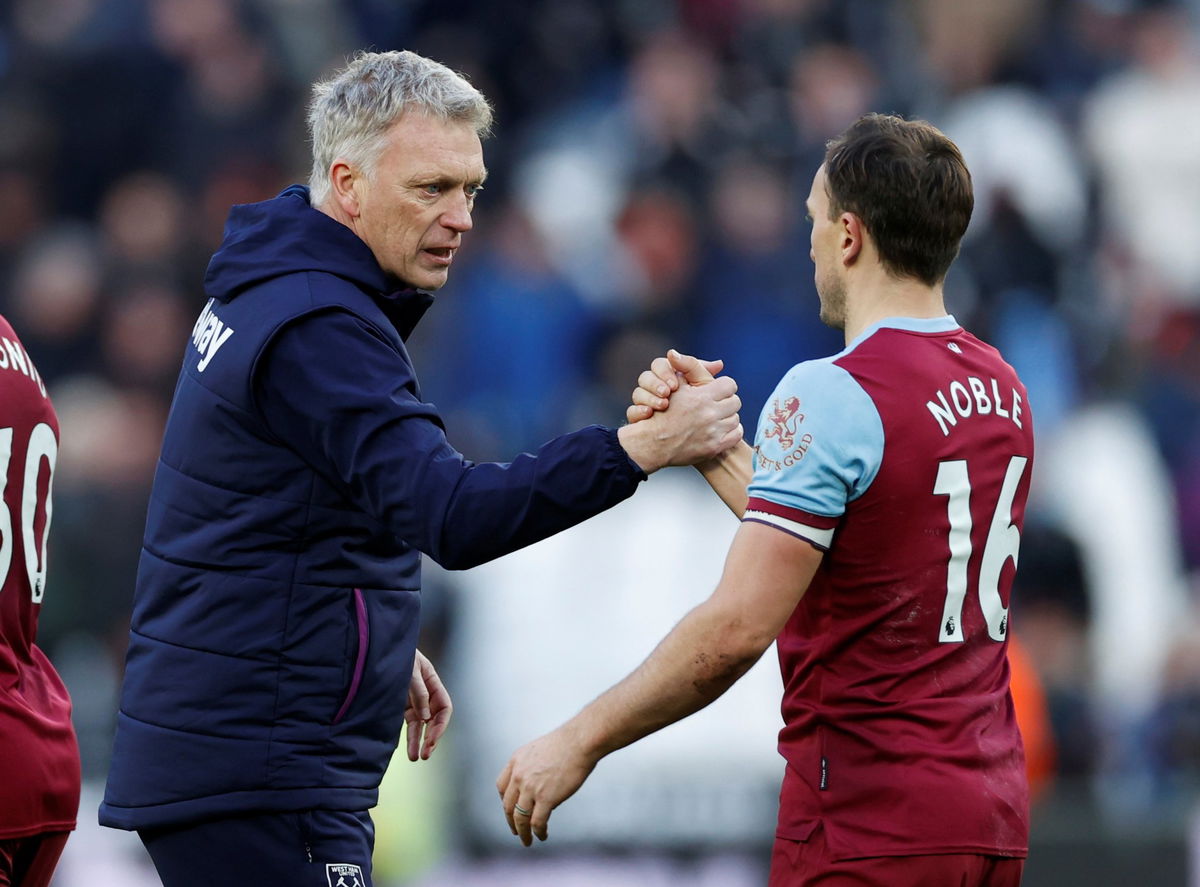 David Moyes has insisted Mark Noble is a great character to have at the club even if he is not the player he used to be.
The manager told reporters on Friday "He's a really good character and he's driven in a sense that he's been desperate to see the club do well. I think he carries an awful lot. The responsibility he's carried certainly over the two periods I've been here when it's been relegation battles the responsibility he takes for the team, the responsibility he takes on the pitch. I've said all season Mark Noble will play a big role and have a lot to do, and he will have, and he is having. He's a good character to have around. He drives the other players on even when he's not playing."
Asked what might happen after his hangs up his boot at the end of next season when he hangs up his boots Moyes has no doubt "he'll be around West Ham, either around the coaching staff or around West Ham in some capacity when his time is up. He's been a great servant for the club."
Mark Noble will reach 400 Premier League appearances for West Ham United on Sunday. The 33-year-old has now made 523 appearances in all competitions for the club. The Canning Town-born player is in his 17th season for West Ham. All but two of those have been in the top flight.