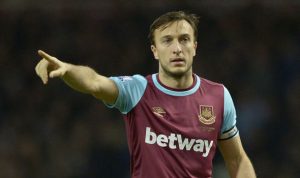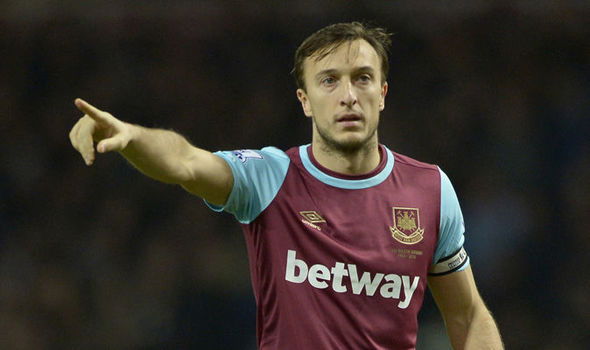 Mark Noble looks unlikely to be involved in the Wolves match on Saturday having only returned to training earlier today (Thurs).
The captain has been suffering a back problem which he struggled with for parts of last season and with so many options at his disposal the manager seems unlikely to involve him at this stage.
And with Carlos Sanchez performing so well against Arsenal last weekend it now  seems inconceivable that he would make way anyway
Jack Wilshere was rested entirely on Tuesday evening which suggests the manager – knowing  his injury record – that three games in eight games would be too much for the midfielder.
The manager also revealed that Marko Arnautovic had a small problem with his knee last Saturday but has been working all week although he didn't confirm that he would be a definite starter.
He added: "There are small things. For the moment though, we don't have any problems."