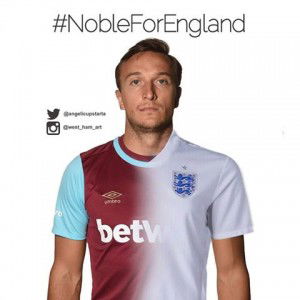 West Ham skipper Mark Noble has recorded the third most successful passes in the Premier League in 2016 according to Squawka Football.
Cesc Fabregas tops the Premier League this year with 607 passes, followed by Aaron Ramsey with 471 closely tailed by Mark Noble with 453 completed passes.
When  looking only at English players in the Premier League Noble is way ahead on his own.
1st M.Noble (453) 2nd E.Dier (371) 3rd A. Surman (357) 4th D. Drinkwater (347) 5th G. Barry (340)
In total, Noble has made 1,356 passes this season with a pass rate of 86%. In his 26 appearances this term in a Hammer shirt he has made 49 tackles and scored three important goals.