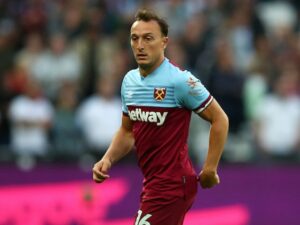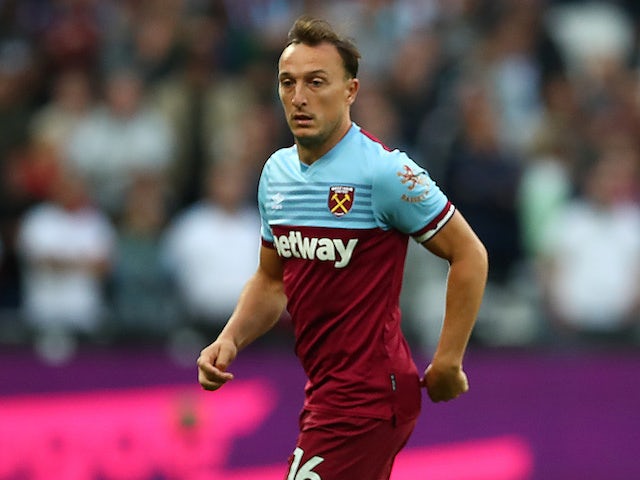 Mark Noble was described as being "particularly vocal" along with Watford skipper Troy Deeney on the Premier League's plans to restart the season.
At a meeting yesterday (Wednesday), a two hour players meting heard major fears expressed by players as they are readied to prepare for a return to training.
That is very understandable too given that they will still only be allowed to get ready in small groups which in itself alone draws attention to the issues still present.
Players were making their points on safety ahead of their planned return to training next week
According to the Mail with 20 players on the call during a video conference there are understood to have been divisions among the group over the plans.
This of course saw players at the top of the league more relaxed with the hygiene plans the PL has suggested but with those at the bottom more fearful
It entirely reflects the divisions among club chairmen and remains a big sticking point. Indeed should the plans go ahead it seems inevitable that players will be missing from squads who are fearful and reluctant to turn out.
The majority of the players, but certainly not all, are prepared to return to small-group training on Monday when it was pointed out that  there can be no guarantee of their safety in groupd of five or six
The issue of Covid-19 agreement forms that players will be asked to sign is another huge sticking point among squads.
Players queried where it leaves them legally if they were to sign the forms, fearing that they are tantamount to legal disclaimers.
ClaretandHugh says: "The players reaction was always going to be the big issue in all of this. With the neutral grounds issue fading into the background, the Premier League is now in the hands of those playing within it and quite right too. And if they claim there are too many risks so be it. Already there is a body of them who are clearly ready to say no and most clubs appear to be sanctioning that position. That can only weaken the PL's hopes of enforcing a return and the fans may rightly ask: "Why should our club be forced to play when missing possible star players." It may be the most pertinent question of all and needs an answer before anything goes ahead anywhere.