Mark Noble is more than ready for tonight's game following an over-long international break for us Hammers.
The captain has mixed hard training with a three night family break in Majorca whilst taking in the performances midfield partner Declan Rice in England's games.
The skipper's return to action from injury has made a world of difference to a Hammers team seriously shooting for the top this evening.
And with him alongside Declan Rice in midfield we have looked very solid with the back four benefiting enormouslly from the shield the provide.
Such is the form of the team right now that we are all hoping to see the team continue a big roll which has the added incentive of a top three place this evening.
And the skipper is more than ready to put the lengthy international break behind him and lead the team to a victory which would put us in perfect shape for Manchester United on Sunday.
Speaking at https://www.whufc.com/news/articles/2019/september/16-september/mark-noble-we-need-keep-our-momentum-aston-villa he said: "This international break has been longer than most because we've had to wait until tonight's match at Aston Villa.
"We're playing well at the minute and when that happens, you feel like you want the next match to come as quickly as possible. Hopefully though, we can still maintain the momentum we showed in our most recent match, the 2-0 win over another promoted team, Norwich.
"We've trained hard, as we always do during international breaks, but we've also had a few days off, which have been welcome. I took the opportunity to go to Majorca with my wife Carly and the kids for three nights and then went up to Norwich last weekend to watch my son Lenny play for the Academy."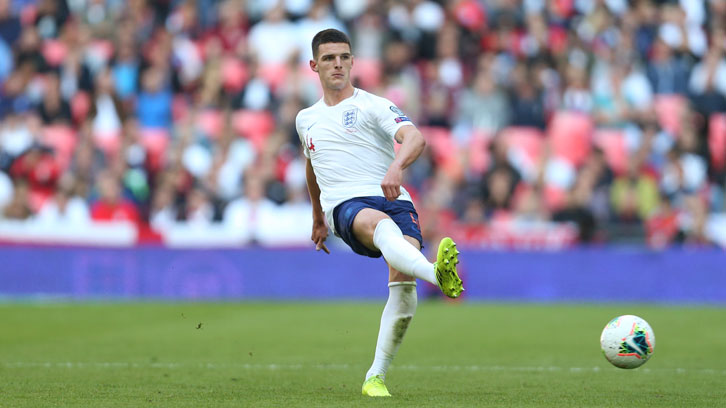 "I also watched my team-mate Declan Rice win his fifth England cap last Tuesday, against Kosovo. He has established himself in Gareth Southgate's team remarkably quickly and I thought he did well in both games although he came in for some criticism after giving the ball away, which led to Kosovo's second goal.
"As a fellow professional I can say with absolute certainty that it will not be the only time he gives the ball away. We've all done it and we will all do it again. It goes with the territory, especially in midfield where you can have 30 more touches than other players. Sometimes you get away with it – sometimes you don't.
"When I watched that mistake, with Kosovo going on to score – I thought: 'Ok, will he now go again – will he want the ball straight away?'. He did. It didn't affect him at all.
"He could have gone another way. He could have hidden and not wanted the ball for a time, or he could have gone over-keen and tried and make up for his error.
"When something like that happens you need to just 'bin' it – and carry on, which he did. The criticism won't distract him, I am sure of that. We know how good a player he is, he knows how good he is – and so does Gareth Southgate
"He will have ups and downs. The last 18 months has been constant 'ups' but football isn't like that forever.