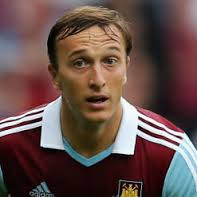 Mark Noble believes Man United have "probably flown a little bit under the radar" as they keep nicking wins and is looking forward to the game tomorrow.
He said: "Our place is a bit of a fortress now and everyone is looking forward to it.We're not afraid of any of the big teams and we know if we play to how we can play, we have every chance of winning the game.
Speaking to www.whufc.com he said: "It's a long way away from last season when we went into these games in the bottom three and a little bit worried about what the score was going to be.
"We can enjoy these games now with the points we've got. Man to man it's not much of a gulf these days compared to a couple of years ago.
"Hopefully we'll get our players back out on the pitch and ready to go and we can go out and give them a proper go.
If we get them out there then we've beat a lot of big teams at our place and there is no reason we can't do Man U as well."