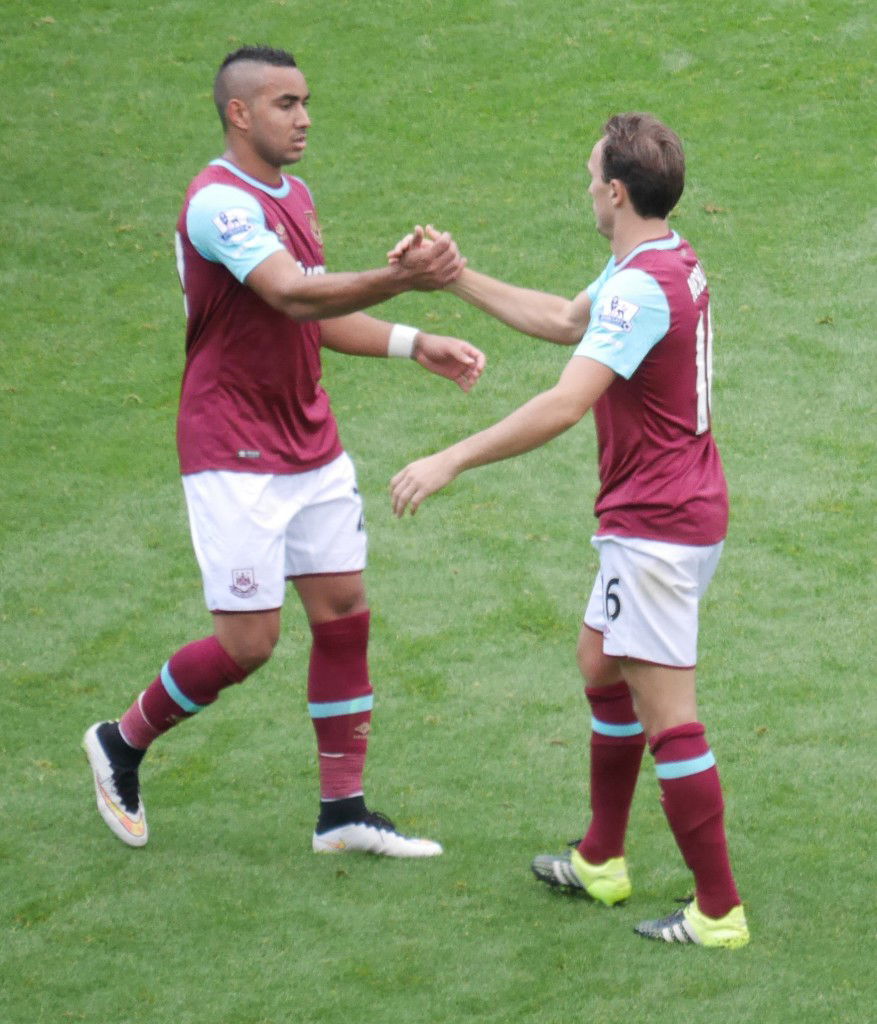 Irons skipper Mark Noble has totally rubbished stories that Dimitri Payet was kicked out of  players' group on phone app WhatsApp before he left the club
Speaking to Sky Sports ahead of the clash with WBA he said: ""That is rubbish, it's totally rubbish.
"I think he was only removed when he had actually signed for Marseille. That was once it was done and his medical was done – obviously you don't want hundreds of messages going to him when we are here."
Noble admitted, however,  the dressing was a far happier place now Payet has returned to France.
He said: "He had a massive impact on our team because he was a big player in the changing room", he added.
"The players loved him and would do anything for him. It got a bit disjointed and it was a tough time for all of us. But it has become a happy place again.
"I think it was on the manager's mind. He didn't want to get rid of Dimi, but he wanted to get rid of the situation. Obviously we had to deal with all of that and the best way to do that was by winning games – and that's what we've done."