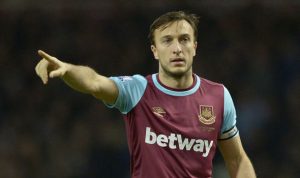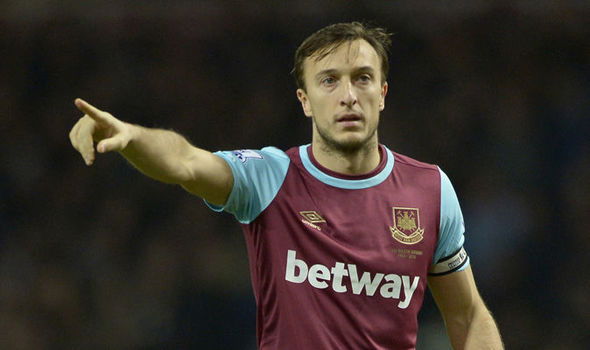 Mark Noble is remaining entirely philosophical about his exclusion from the team at Burnley and is set to play his part if called upon for the home clash with Brighton and Hove Albion.
Talking to the official site he said: "Whether I am involved from the start or not I will prepare the same way and give the same input in the dressing room and on the pitch, either way.
"I have played regularly for this Club for over a decade now, but we now have a bigger and stronger squad than ever and that means the manager will take decisions to pick certain players for certain matches.
"Some people might think a player being left out of the starting XI is a big talking point, but it isn't, for me. It's just the result of the club having a big squad full of quality players and only eleven of them can start the game.
"We saw against Swansea that substitutes can make a massive difference when they come on and, at the end of the day, football is a results game and our substitutes helped us get a positive result in our last home game."
And on the crucial clash against the Seagulls he said: "All that matters at this stage is putting points on the board and sometimes you have to sacrifice your playing style to win games, and we probably did that a bit against Swansea City here last time out. At the end of the day, a win is a win, and that is all that matters.
"That victory was built on the fact we defended well and had kept a clean sheet going into the final stages of the game, then we brought Manu, Arthur and Diaf on and they combined to make the difference in the end.
"Hopefully, now we have moved up the table a bit and got a few more points, we can play with a bit more freedom and enjoy ourselves."