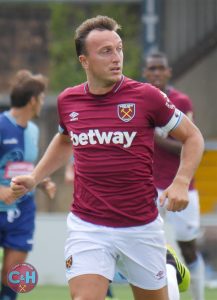 West Ham captain Mark Noble thinks it would be morally wrong the declare this season null and void and expunge all results thus depriving Liverpool of the Premier League title.
Speaking on Sky One Redknapp's Home fixtures first episode last Friday Nobes said  "Morally I don't think it's right (to say the season should be null and void)  I think we've obviously all got to take into consideration the world we're living in at the minute.
"But I think we should play behind closed doors when it is safe, I think we all understand that I don't think we're going to play in front of crowds this season
"But I just think it would be an absolute disaster on Liverpool if that (null and void) happens. Because they thoroughly deserve to win the league this year and I just don't think morally that can happen to be honest.
"I think even if we went into October time. I think we should just get it finished this season and worry about next season after that."