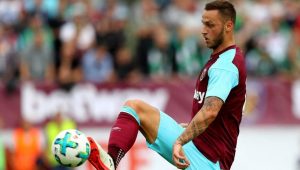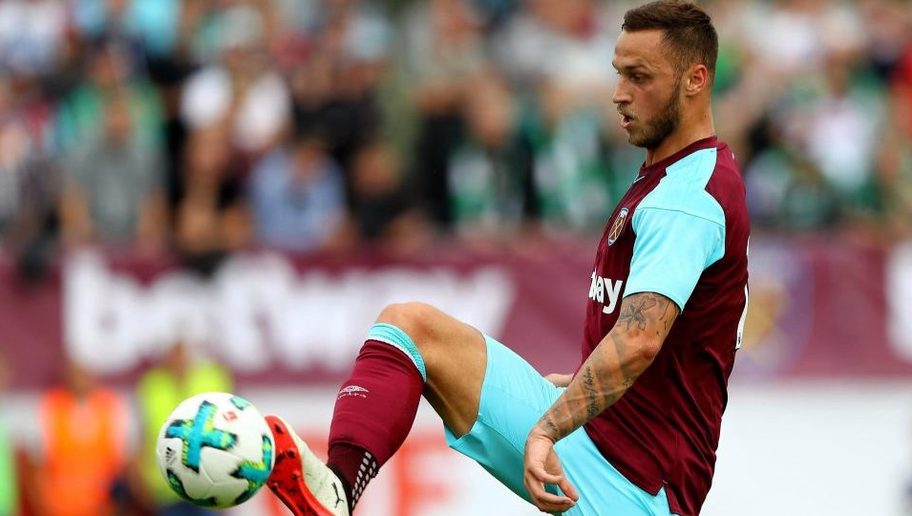 Mark Noble has poured cold water over Marko Arnoutovic controversial reputation which  caused a few headlines when he joined the Hammers for a £24 million record fee.
Instead the captain says he has been a model pro since his arrival declaring: ""The stuff that gets said about Marko off the pitch!
From what I've seen over the past week or two, he has been fantastic, gelled with the lads straight away and hasn't been any problem, so I can see the West Ham fans really liking a player like him. I'm hoping he does really well for us."
And Noble added: "To be honest, I think the club, the chairman and the manager have done great business. The fans at West Ham demand big signings and they've got them this year!
"Chicharito is still probably one of the best finishers in world football. We all know the ability that Marko has got and he's come in and shown it straight away.
"Obviously we brought Joe in and he's England's number one, which was a big statement from us because we had two really good goalies.
Obviously we wish Darren [Randolph] luck at Middlesbrough but we've still got two really good goalies and they're definitely going to fight it out this year.
"The calibre of signings we've made this year, I'm hoping can make a huge difference."