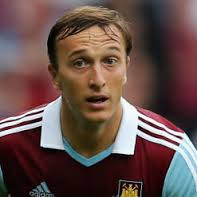 Mark Noble wants the Hammers to enjoy a fun night against Hull tomorrow night and at last take a mass of pressure off themselves.
And he's ready to help the team avenge the 1-0 beating we took via a hugely controversial penalty decision in the 1-0 defeat.
He said: "We feel we were on the end of an abysmal decision up there with the penalty they go. We probably should have won that game.
"We managed to get ourselves above them, although they've gone back in front of us at the weekend, and that's the way football goes. We want to take the three points."
He said: "It's a Wednesday night game and our midweek games are normally good fun under the lights, because the atmosphere really gets going.
"People finish work and they just want that release, so they come over to West Ham.
"The kids have been at school during the day and looking forward to getting over here, so hopefully we can get the points for them."