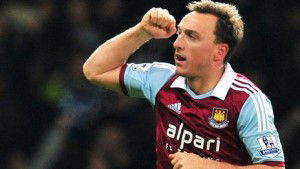 Realist Mark Noble is coming to terms with the presence of a new boss in the dressing room.
However, after the 3-3 draw against Peterborough the midfelder made it clear they would take a while to adapt to Slaven Bilic's footballing philosophy he said: "We've got a new manager and new ways and the lads will have to get used to it."
He told the official site: "Once the lads get used to it, the new manager will drill in to us how he wants us to play and how we're going to gel together.
"Slaven is an approachable man and he has made it clear that we can approach him. He's been fantastic up until now but it's still pre-season so it's not normally well into the season that you see the real character of the manager.
"We had Sam (Allardyce) for four years and he did fantastically for the club after getting us promoted and then three more years in the Premier League.
"But there are now a bunch of new staff and new players and I'm looking forward to working with them all."