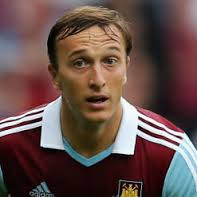 Mark Noble has no intention of giving up on his penalty-taking role.
His spot kick miss yesterday was his first in eleven and speaking to Match of the Day he put it down to the 'law of averages.'
He said:"I'm always confident but that's life. If you keep taking them you will eventually miss one. It's the law of averages.
"But if were get another one I'll be up to take it."