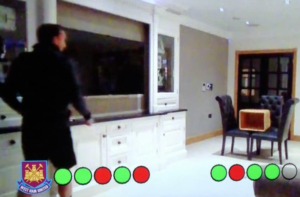 Speaking on Sky's 'Redknapp's Home Fixture', Mark Noble told Harry and Jamie Redknapp that he thinks a role in management would involve too many pressures that a director of football role wouldn't.
He said: "Do you know what, I have two thoughts with the management of West Ham thing.
"Because I've been at the club since I was 11 years of age and I love the club so much, I'd like to be in a position, whether it's the manager or sitting above the manager but underneath the owners, where I can affect real decisions at the club and the players we sign and bigger decisions."
Noble revealed he would be concerned about how precarious the managerial role is and worries his reputation at the club could be tainted after so many years of hard graft.
He continued: "In management in three or four games you can go from being Mark Noble who's played for West Ham for years, and all of a sudden everyone wants you to get the sack.
"Obviously I felt that when Slaven [Bilić] was the manager of West Ham. We had such a good relationship but there were times I spoke to him when the fans were on him and the results weren't going well. He actually looked devastated that he was in the position he was in."