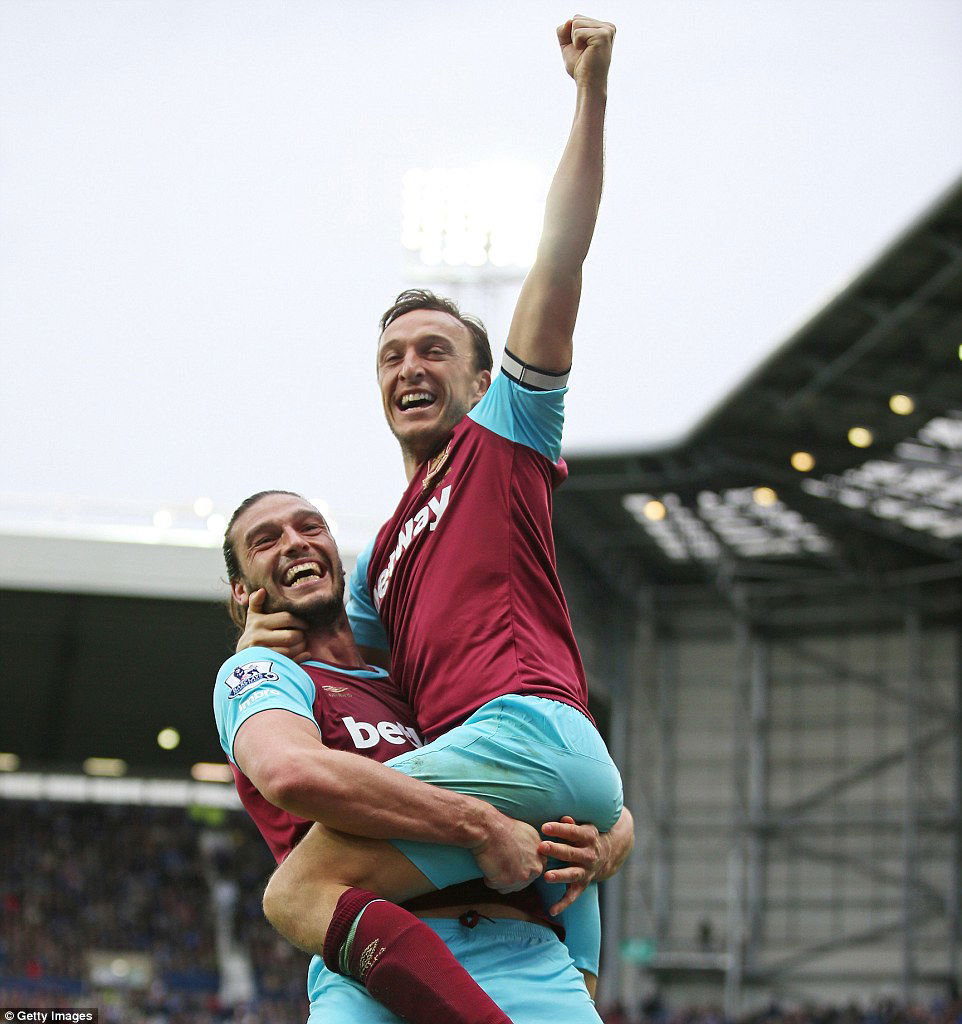 Mark Noble has admitted he doesn't know how to keep Andy Carroll fit but insists the striker is a "massive plus" when he is available.
Noble declared: Andy is massive for us whenever he is fit and everyone knows it. He was fit for eleven matches over Christmas and New Year and scored six goals, so we need to keep him available. I don't know how to do that, to be honest, but when he is fit he is a massive plus for us.
"Andy knows how important he is to our team and he hates not being involved with the lads on the training pitch. Having a fit Andy Carroll is a massive boost for us."
The skipper believes the Hammers can take inspiration from their EFL Cup win over Chelsea on Monday night when AC is fully expected to be available.
He said: "We face a top, top Chelsea team. Anyone who can go ten points clear at the top of the Premier League at this stage is having an incredible season and we're going to need to be at 100 per cent to beat them on Monday night.
"They are a great team – you've got to say that. They've taken this league by storm, are great at scoring goals, are great at defending and are strong in midfield, so we have to be at our best and, if they're not quite on it, we can get a result.
" They play fantastic football, but they can also mix it up and grind it out when they need to with a ball over the top to Diego Costa. They can win in different ways and they know how to win.
"That said, we need to believe that we can win. We're at home, we know it's going to be a tough game, but we're playing well at the moment and we can prove something."