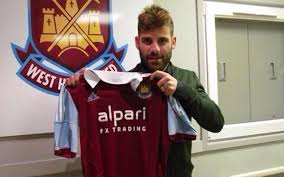 Antonio Nocerino is desperate to first team football at the Boleyn to achieve his World Cup dream! 
The 28-year-old, who joined the club from AC Milan on loan in January, has made just four substitute appearances.
But he said: "I hope this spell [at West Ham] will help me get back into the Italian squad.
"One of the reasons I came to West Ham and to the Premier League is to play on a regular basis."
He told TalkSport: "My first objective is to play for West Ham and help the club move up the table."
"From that, if I am playing
 well and I get picked to go to the World Cup in Brazil, that will be an added bonus."