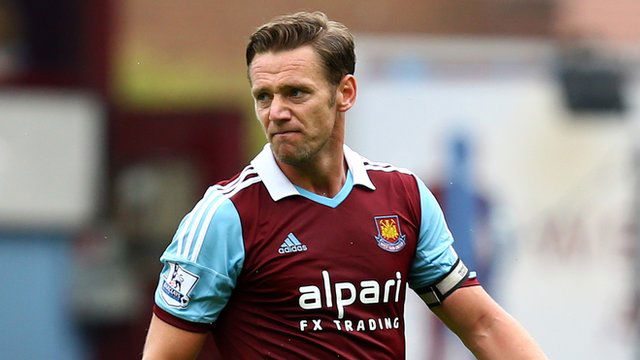 Kevin Nolan has given himself and the rest of a team a slap!
The captain – following the 'lack of cutting edge' script read by the manager after the Palace catastrophe – is determined the team puts things right at The Hawthorns on Saturday.
Speaking to www.whufc.com he said: "In the last two games here at home we've conceded three penalties and lost the game. Our discipline has got to get better",
"We had six [chances] in the first half and six in the second. When you get a chance you [have to] put it on target, because that's what the fans remember and that's what puts them [the opposition] under pressure.
"That's what we've got to be better at as a whole squad, not just as individuals.
"When we get those chances, even if they're half chances, that's enough in the Premier League. You've got to be able to take them and put them on target.
"We'll go away, we'll study the videos and we'll try to put it right next week at West Brom", he added.