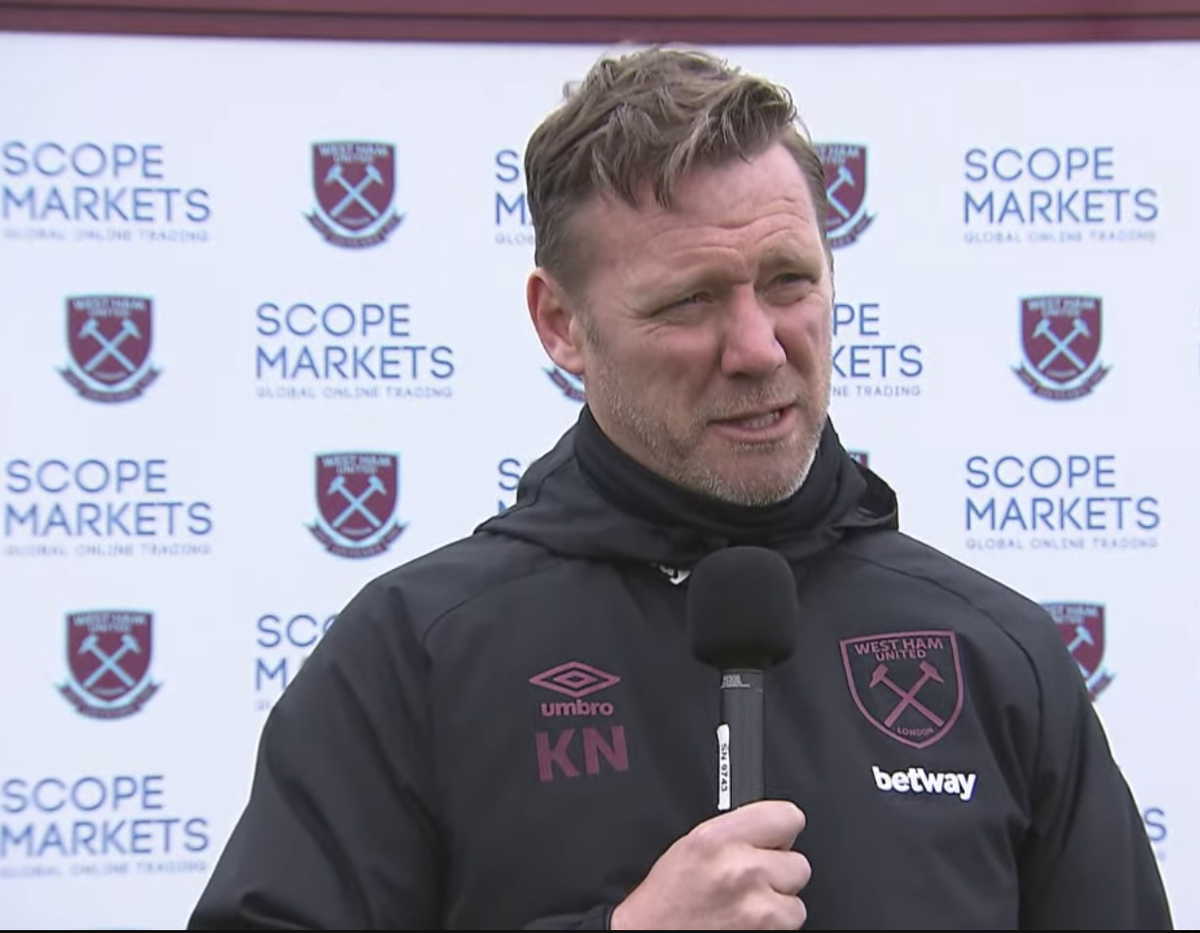 Kevin Nolan has finally revealed what is on his Ipad he shows to players before they come on the pitch as Hammers substitutes.
Speaking during an interview as part of the virtual open training Nola was asked 'What is on that Ipad you show to players before they come?' to which the West Ham coach joked 'That's a secret!"
Nolan went on to explain that Moyes has a detailed game plan but his job is to make sure set pieces are right and his job is to make sure substitutes know their position and know their job.
He added that you don't get to work with the bench with set pieces on a regular basis as they don't get to do set pieces before the game so the IPad shows them visually where they need to be just before they go on the pitch.  He praised the subs saying they get it and they all take it all board so I have to give them credit.