Lukasz Fabianski didn't enjoy his Hammers baptism at Liverpool but hopes the team draw some "smart conclusions " into training this week.
Commenting on the official site after the game he said: "Obviously nobody likes to start the season by losing 4-0, but we knew it was going to be a very difficult place to come to play against a very strong team.
"We just have to focus on working harder now during the week to prepare for the next game and make some smart conclusions from this one."
Fabianski was among five to make their full debuts at Anfield, but was reluctant to be drawn of a lack of defensive cohesion in the Hammers defence.
He said: "That's a tricky question and it's hard to answer that. Obviously, when you sign more players, it always takes time to gel. I hope in our case it will be quicker rather than longer and we click pretty soon.
"I think we had a pretty good pre-season but it was always going to be tough playing against a side like Liverpool.
"I don't think we created that many chances to get something out of the game, but I think it could have been less than four-nil."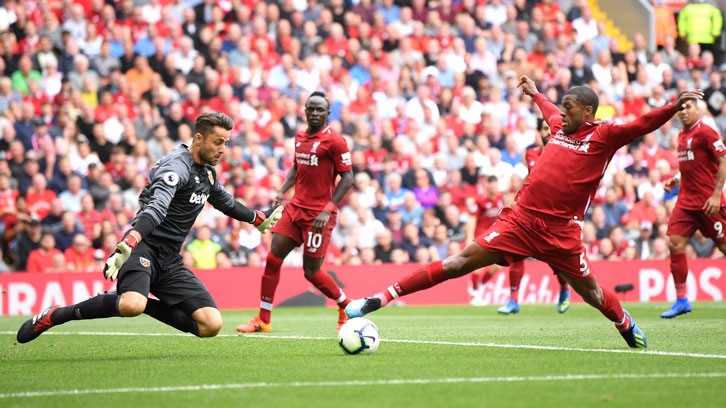 He added of the new tactic in holding a high line: "We always tried to adjust to the situation and in today's game it is a very thin line between being onside or offside. In some cases, I think they caught us and they punished us.
"The third goal was a clear offside from my point of view and it's up to the referee and assistant referees to make the right decision.
"But that's a part of the game we need to continue to work on and hopefully we are going to be doing better against Bournemouth next week."