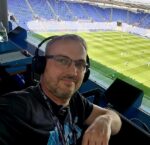 By Gonzo
I believe Graham Potter to be both the best and the worst man for the West Ham job. With David Moyes seemingly impervious to redundancy irrespective of results and league position, it seems futile to even discuss his replacement.
However it has been suggested that the club would move quickly to appoint Chelsea boss Potter, in the event of the West London club dispensing with his services.
The former Brighton Boss is a fine coach and a decent tactician, but anyone who thinks that he is the right man for a firefighting job hasn't been paying attention to his career.
Potter is a project manager who likes to build from the bottom up. He's at his best when on the training pitch and views his work as a long-term endeavor with a carefully constructed support staff. It was precisely these qualities which prompted Brighton to offer their former coach a six year deal.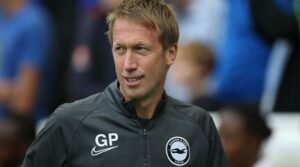 He worked closely with Dan Ashworth to identify players and gradually change the playing style and squad from former boss Chris Hughton's pragmatic vision.
Ashworth has since been poached by Newcastle, some of his back room team have followed him to Chelsea, with the remainder staying on the South Coast.
I'm not suggesting that Potter would be incapable of keeping West Ham in the Premier League. Some of the leaks coming from the Hammers dressing room suggest there is disharmony between many of the squad and David Moyes. I'm of the opinion that anyone who could slightly raise the morale of the team and implement some attacking tactical tweaks would improve our chances of staying up.
But Graham Potter is not an 'in emergency break glass' manager and I'm far from certain he's want the West Ham job anyway. However, if we did get relegated and required a complete rebuild . . . we may find that Potter is just the man for the job.