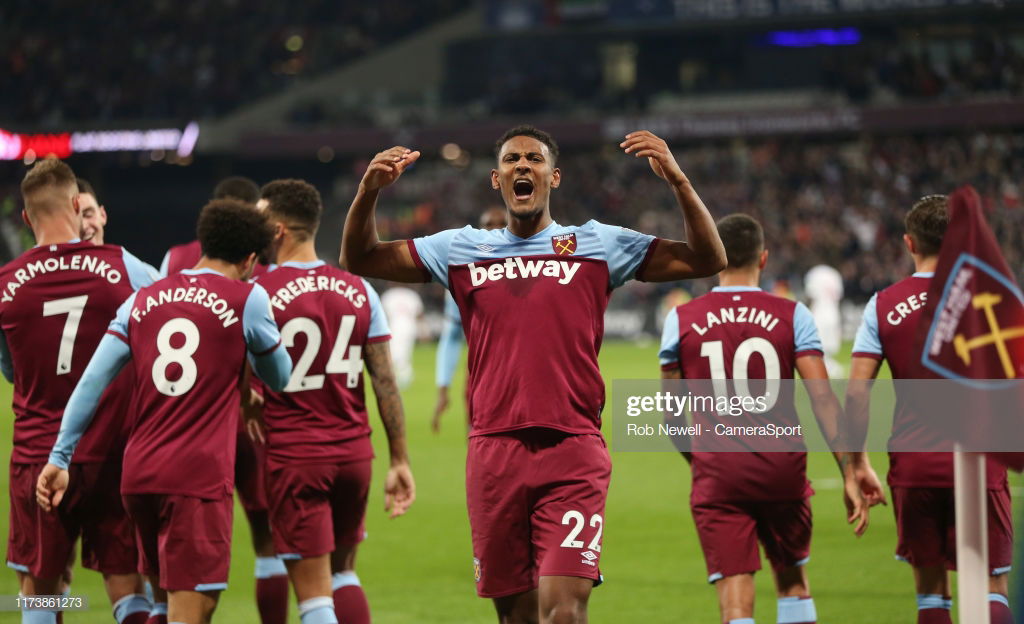 Seb Haller has not started a first team game this season and should be as wound up as it's possible to get should he get the shout at Liverpool tomorrow (Sat).
It would be a major shock were he not to get the David Moyes nod. A record signing at £45 million being unable to step up from Number 2 would wreck his confidence.
This really should be his first start since March 7 before lockdown against Aston Villa.
Haller was phenomenal with Frankfurt in his final season in Germany. He scored 20 goals and made 12 assists in just 39 games. He was one of the best players in the Bundesliga and contributed to 40 percent of Frankfurt's goals.
Most of his success were related the wonderful strike partnership with Luka Jovic and of the 17 goals the young Serbian scored,  14 came in 15 matches alongside Sebastien Haller.
This just goes to show that Haller possesses an immense link-up play and passing range which we have yet to see at West Ham.
Haller has yet to find his Jovic at West Ham but supporters will be expecting to see 100 per cent effort this weekend not a guy whose body language sometimes gives the impression he's not interested.
Lets hope the Frankfurt version of Haller turns up on Saturday to prove many people wrong!
This is his chance to shine in a big way at probably the toughest places in the country – he must not fail for his own sake.