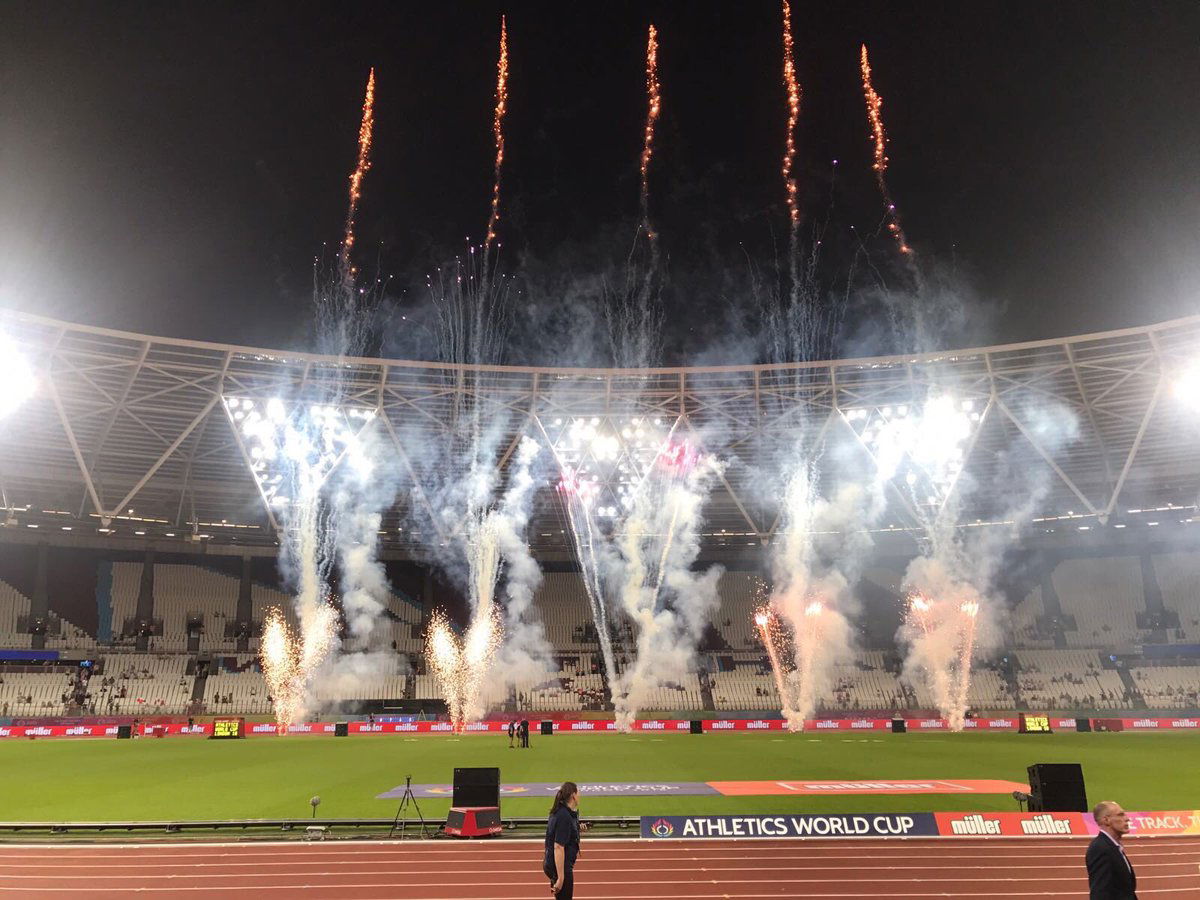 The novelty value for Athletics at the London Stadium appears to be wearing extremely thin as less than 30,000 fans attended the Athletics 2018 World Cup over the weekend. Organisers were hoping to attract the capacity 56,000 but struggled to sell tickets on a weekend that clashed with Wimbledon and the FIFA World Cup.
Pictures from the event revealed empty seats everywhere with the stadium almost empty by the time the closing fireworks were set off.  The stadium hosts another Athletics event this weekend as the Anniversary games are held once again.
UK Athletics' 50 year agreement states they pay a basic £35,000 'Maintenance Fee' for the exclusive six-week rental each Summer called the 'Athletics window.' An additional 'Super Profit Payment' is due for any Athletic events that make a significant profit.
This profit share amount will be equal to 15 per cent of the full event revenue less UK Athletics running costs and the average revenue they made in the three years before moving the Olympic Stadium for the same event.
With Birmingham hosting the 2022 Commonwealth Games and the increase in the capacity of Alexander Stadium from 12,000 to 50,000 we could see the end of Athletics at the London Stadium in four years time.