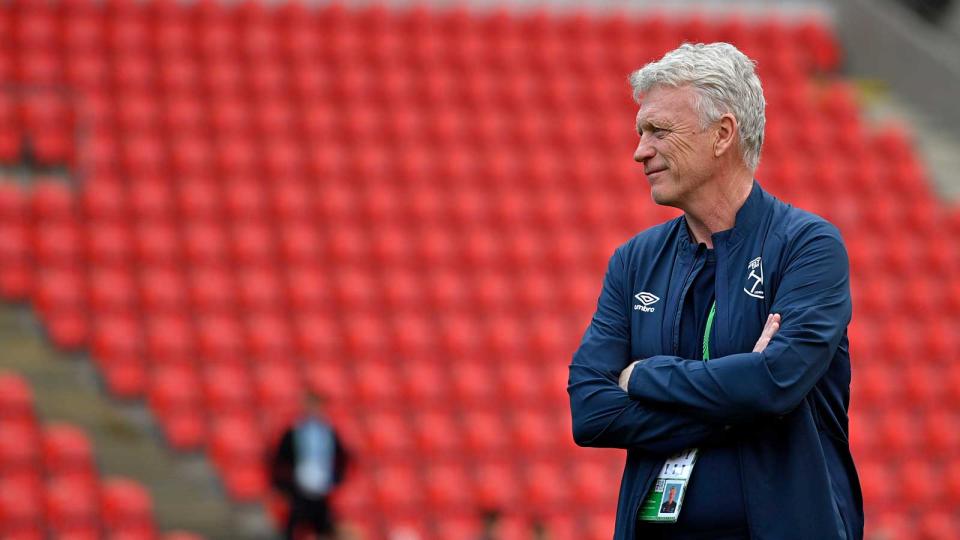 Whatever we feel and wherever we are over the manager's position, now is not the time to do anything other than support him and the lads as they go into the biggest event in West Ham life for years!
Ok, the Conference is the third level in Uefa competitions but to have made it into this Final is an extraordinary achievement on the back of our League season.
There is so much to consider as we approach the next 24 hours notably that Declan could – in what looks bound to be his last game in claret and blue – follow in the 1965 footsteps of Bobby Moore by hoisting a major European trophy into the air.
At the same time David Moyes has tonight declared it the greatest moment of his career so far and one would have to have the meanest of hearts not to want it first for the club and then for him.
Then there is the board led by David Sullivan who at the time of moving from the Boleyn declared with the late David Gold that the pair would bring European football to the club.
A victory in Prague would see us back in the Europa Cup next season and that in turn could see us attracting top names into the club in the summer window.
Chiefly, however, tomorrow night us about us fans who have been starved of trophies for so long with a win bringing immediate joy and the belief that at long, long, last this is a club truly on its way towards the top!
By Hughie Southon