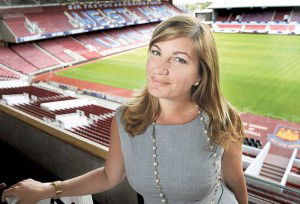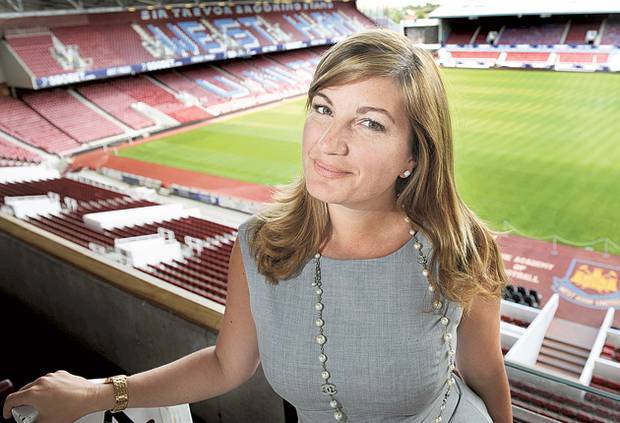 OK it's a slow news day as otherwise we wouldn't be casting our minds over Karren Brady's thoughts from her newspaper column!
But it may be worth reminding ourselves that the sense of failure humour inside Upton Park over pitch invader Jordan Dunn is becoming a little more widespread than it really should. Her's what 'Lady' Brady has to say.
Referring to the court case explains the judge fined him but refused to ban him from the Boleyn.
And her verdict is: "This is not so finny. The intruder – six pints on board was intent on bringing chaos. He should have been locked out form a long time."
She adds with "due respect" (which usually means no respect at all) that the judge has tipped the wink to exhibitionists, drunks and streakers to bore us with their silly antics."
Dunn – "intent on bringing chaos" really. He was drunk and out of it. I can't believe in his state he thought : "Right I'm gonna cause chaos!"
The chaos of which she speaks is a very long way from the boredom she later relaxes into and which her thoughts induced in me.
If we ignore a "Please don't walk on the grass " sign and were taken to court we'd probably expect a £20 fine max were any cop desperate enough to charge us.
A banning order from walking on that piece of grass again for three, five or ten years? Err I think not!