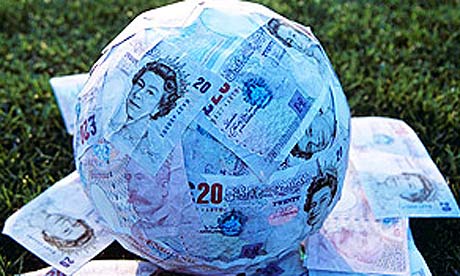 JP Morgan – the American investment bank – which would have funded th European Super League has apologised to football fans for its involvement in the project.
As one of the biggest financial organisations in the world, apologies don't come easy but the revolt by fans in the UK and Europe has forced it on this occasion.
The Bank declared it "clearly misjudged" how the formation of such a league would have been received by fans.
And despite claims the organisers will attempt to reshape the project it seems unlikely in these circumstances that they would get the backing of this bank in particular.
And the Telegraph reports that its understanding is that Jamie Dimon, chief executive and chairman of JP Morgan, did not give the controversial deal his blessing before it was announced on Sunday.
The newspaper says the bank sourced €3.5bn of funding that played a crucial role in convincing the likes of Manchester United, Liverpool, Chelsea, Manchester City, Arsenal and Tottenham Hotspur to join the breakaway league.
Although JP Morgan provided the finance it did not advise on the deal, leaving that role to lesser-known Spanish advisory firm Key Capital Partners.
A spokesman for JP Morgan said: "We clearly misjudged how this deal would be viewed by the wider football community and how it might impact them in the future. We will learn from this."
ClaretandHugh says: Hopefully, and we use the word carefully, this will now be the end of a "story" that has been running since around 2018. It was always going to be a non starter but as David Moyes made clear we can thank the fans right across the UK for stopping some of the worlds most powerful characters bang in their tracks and within 48 hours – an extraordinary achievement and one which needs to be remembered should anybody anywhere ever want to try bringing this ghastly plan back in front of anybody anywhere. It won't wash in any form – we won't have it.