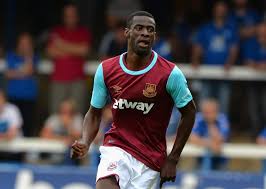 Pedro Obiang has been praising the virtues of a man tipped to become a successor to Slaven Bilic.
Midfielder Obiang  was signed by Sampdoria when the former Watford boss was in charge of the the Serie A outfit.
Obiang, 16 at the time, speaking of his time  under the manager and ahead of a game against the Hornets, in February 2017 said: "I know Mister Mazzarri well. I met him last summer and he told me he was going to Watford.
"He told me he didn't speak English, but I told him not to worry because I didn't speak English when I arrived at West Ham, either!"
"He likes to always play with the same system, 3-5-2, and we arrived sixth in Serie A and reached the Coppa Italia final when he was in Sampdoria, while he also arrived in second place and won the Coppa Italia with Napoli.
"Tactically he is good, like most Italian managers. He doesn't like to take a lot of risks, though, so maybe that will be good for us.
"Personality-wise, he was good for us. He didn't talk to the players too much, because his assistant Nicolo Frustalupi, who is with him always, is a good person who likes to laugh and talk and demonstrate things, like Edin [Terzic] does here at West Ham."