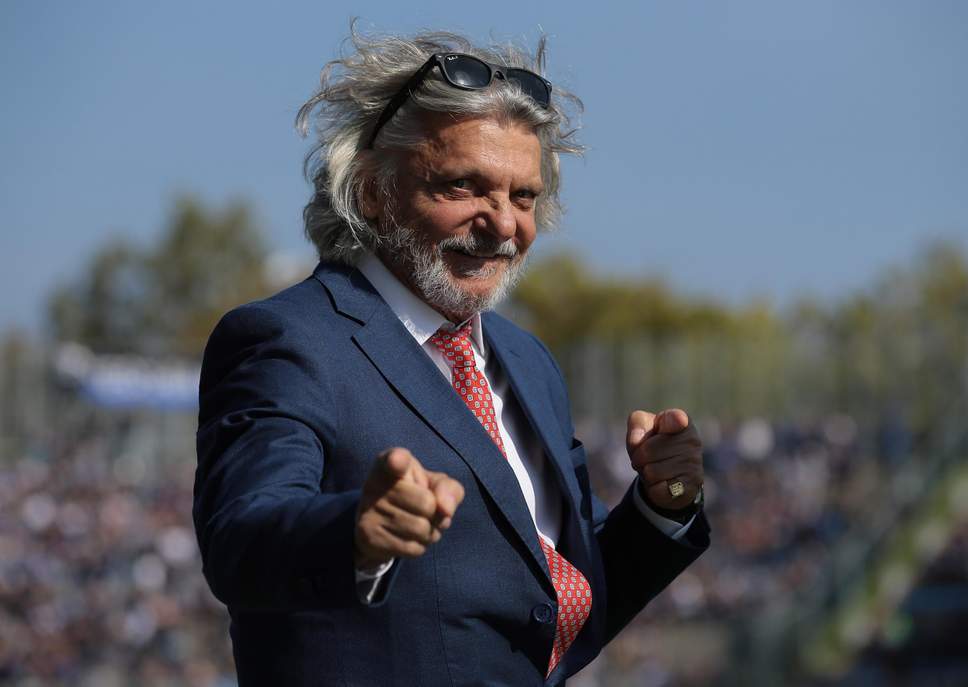 Sampdoria pesident Massimo Ferrero has had his assets seized and been arrested over financial crimes by Italian authorities.
The Independent reports that among the transactions under the microscope are the transfer of midfielder Pedro Obiang to West Ham, from which €1.2m (£1.06m) have allegedly gone missing from the Serie A club's accounts. There is no suggestion of any wrongdoing on the part of the east London side.
The report adds that Ferrero is one of six people being investigated over a number of charges including embezzlement, money laundering, misappropriation of funds, fraud, the issuing of false invoices and using money, assets or benefits of illicit origin.
The report adds that Rome-born magnate was allegedly part of a conspiracy to syphon funds from the Obiang transfer and others, using false documents, to move money to a separate company owned by Ferrero in order to service debts and finance a film project. Ferrero made his money in the movie industry.
In total, more than €2.6m (£2.2m) is understood to have gone missing from the club's accounts with up to €500,000 having allegedly been funnelled out of the club in the form of falsified labour disputes in order to buy property in Florence. A property in Florence has been seized by authorities.