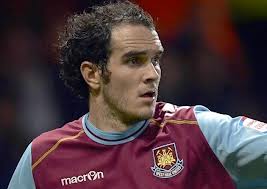 Joey O'Brien – four weeks on from the operation on his shoulder dislocation – is on his way back to the surgeon hoping for the green light to step up his training.
The Irons defender picked up the injury in the 0-0 draw at Stamford Bridge falling awkwardly in the second half.
Now, speaking to West Ham TV, he said: "It's four weeks since I had the operation. I'm heading back to the surgeon soon and hopefully he will give me the all-clear to step-up my training a little bit and do a bit more.
"I've been doing really basic stuff . I've mainly just been doing really low-level strengthening exercises. Hopefully I'll get the all-clear and then I can step it up.
"I don't really know when I'll be back yet to be honest with you. I have to wait and see what the surgeon says and then we'll go from there."