Talented young Iron Ademipo Odubeko has been pulled out of the Ireland under 21 squad following injury.
Both club and country have agreed that it is in his best interests  and the FAI has issued a statement to confirm the situation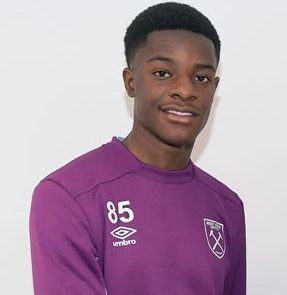 Odebuko has had injury worries and saw first team action for the Irons against Manchester United in the FA Cup, and is highly rated at the London club.
The 18-year-old was born and raised in Tallaght, and is also eligible to play for the Nigeria international team.
The FAI said in their statement: "Ademipo Odubeko's withdrawal was agreed between the Football Association of Ireland and West Ham United in the best interest of the player.
"He will remain with his club for the international window having only recently returned from injury and, as a result of his busy training and match schedule of late, both parties agreed that it would be beneficial for him to continue working with his club at this time".
Odebuko recently bagged a nice brace for West Ham's youth team in the FA Youth Cup against Norwich.