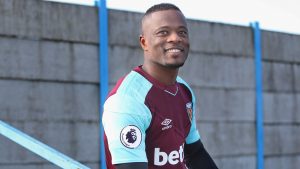 West Ham have officially confirmed the signing of  Patrice Evra on a short-term contract.
The 36-year-old who joins the Hammers on a contract until the end of June 2018 will wear the No27 shirt, worked with Hammers manager David Moyes during his time at Old Trafford.
He told WHUFC.com "I'm really happy to be a Hammer, to be back in the Premier League and I love this game!"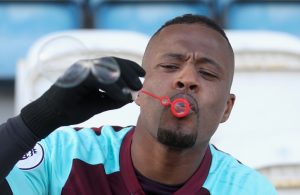 "It's amazing to be back and I am thankful to West Ham for giving me the opportunity to do my job. When I wake up and know I am going to work hard, to have fun with my teammates and give my best on the pitch, I want to say a massive thanks to West Ham, to the Chairman, to the manager to all my teammates, who have given me a nice welcome, my agent and my brother.
"I'm just happy to be here, it's really simple. You don't realise how lucky you are and just to wake up this morning and know I am going to train with my new teammates made me smile!"
"It happened really fast. My agent called me and told me I needed to come back [from Dubai] to London as quick as I could and I had a nice meeting with the manager, who I know from Manchester United, of course, and I met the Chairman, so it was really easy.
"When you have to make a deal and money is not the issue, the deal could be done in five minutes. The main thing was for me to join West Ham and to help my teammates to win as many games as we can.
"It was the fastest thing I have done in my life, because both parties wanted to work together, so it was very easy to make an agreement!"